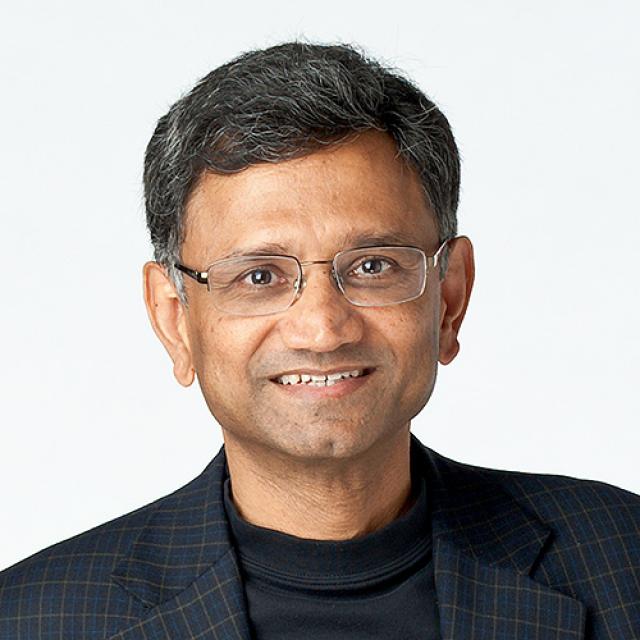 MasterCard Professor of Business Administration; Senior Associate Dean for Faculty and Research
Venkataraman (Venkat) is an internationally renowned scholar and educator in the field of entrepreneurship. He is also an expert in business and corporate strategy, corporate venturing, new venture creation and financing, regional development and in managing growth.
As a corporate planning executive in a major Indian firm, he was a part of a founding team that created and developed a highly successful new business venture. He consults with Fortune 500 firms as well as several small companies. He facilitates strategy discussion for firms and is counselor to firms, universities and government organizations. He has been a speaker and adviser to the Entrepreneurial Forum — a program of the International Trade Administration of the U.S. Department of Commerce — aimed at promoting trade through entrepreneurship around the world.
From 1995 through 2009, Venkat served as senior editor of the Journal of Business Venturing — a top entrepreneurship journal.
M.A., Birla Institute of Technology and Science (India); MBA, Indian Institute of Management, Calcutta; Ph.D., University of Minnesota
Read More
Venkatesan is an expert in customer relationship management, marketing metrics and analytics, and mobile marketing.
Venkatesan's research focuses on developing customer-centric marketing strategies that provide measurable financial results. In his research, he aims to balance quantitative rigor and strategic relevance.
In 2012 Venkatesan published "Coupons Are Not Just for Cutting Prices" in Harvard Business Review. He also co-wrote "Measuring and Managing Returns From Retailer-Customized Coupon Campaigns," published in the Journal of Marketing in 2012. He is co-author of the book Cutting-Edge Marketing Analytics: Real World Cases and Data Sets for Hands-on Learning.
B.E., Computer Science, University of Madras, India; Ph.D., Marketing, University of Houston
Read More