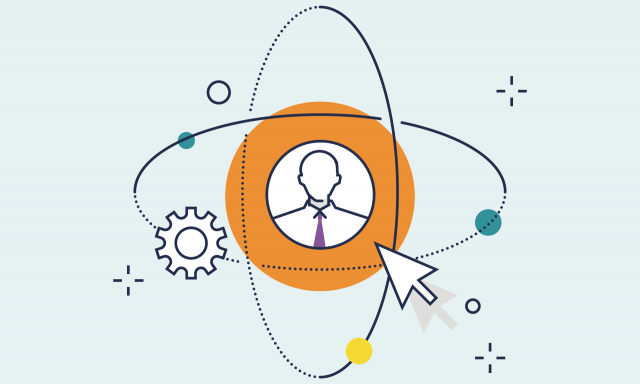 Principles and Purpose: A Statement on Stakeholders
Apple, Amazon and Bank of America are among the group of prominent companies whose chief executives this week asserted that companies should commit to create value for all stakeholders, not just the shareholder. The statement was issued by the Business Roundtable and reflects the seminal work on stakeholder management led by Darden Professor Ed Freeman and colleagues.
For decades, Freeman, author of the award-winning book Strategic Management: A Stakeholder Approach, as well as six other books on the stakeholder approach, has been teaching Stakeholder Theory, which emphasizes the interdependence of society and business and the need for an organizations to create value for all who hold a stake in it — not just the shareholders. As he notes in "Is Profit the Purpose of Business?":
"Stakeholder Theory argues that stakeholders come first — whether they're suppliers, investors, employees, customers or the community."
"Stakeholder theory is perhaps Darden's greatest idea. It has fully taken root in the academic literature — it is now referenced outside its traditional domains of business ethics, strategy and governance. Researchers in finance, accounting, sociology, economics, organizational behavior and other business disciplines have taken notice of it in recent years," said Joseph Burton, executive director of Darden's Institute for Business in Society, which organizes an annual summer stakeholder seminar for rising-star academics around the globe, sponsored by the William H. Donner Family Foundation.
"We view the stakeholder approach as integral to Darden's identity, to our character as an institution and to the student experience," Burton said. "Darden is in some ways ahead of many of its peers. Our students are not burdened with the idea that the only legitimate business motivation is financial gain."
The Business Roundtable's statement reflects just that, with the following commitments to the five groups of stakeholders Freeman first identified in 1984. Here, Darden professors across disciplines offer examples of how businesses can or are prioritizing these stakeholders.
Customers
"Delivering value to our customers. We will further the tradition of American companies leading the way in meeting or exceeding customer expectations."
How does a Kingsport, Tennessee, fast-food chain gain cult status with its customers — and consistently outperform McDonald's? Through a devotion to the idea that all functional areas work to deliver what the customer values most. Darden Professor Elliott Weiss explores the customer value proposition Pal's Sudden Service offers: quality (ensured by a simplified menu to get things just right), speed (four times faster than the second speediest competitor in the country) and accuracy (one mistake per 3,600 orders — 10 times better than the average fast-food restaurant). Learn more in "How to Raise Your Leadership Game, Part 1: The 9 Cs Enterprise-Perspective Model."
 
Employees
"Investing in our employees. This starts with compensating them fairly and providing important benefits. It also includes supporting them through training and education that help develop new skills for a rapidly changing world. We foster diversity and inclusion, dignity and respect."
The humanizing organization: We're in a new era of business, one in which the old bureaucratic-machine paradigm isn't enough for success. Companies whose leaders know the whole is greater than the sum of the parts prioritize transparency, information sharing, fair wages and reward systems, and respect. But how can those leaders change workplace culture and maintain productivity? Darden Professor Joe Harder expands on how an organization and its people can thrive in "Bringing the Workplace to Life," based on the class he's been teaching nearly 20 years, which includes seven keys to a strong workplace culture that inspires employees.
Suppliers
"Dealing fairly and ethically with our suppliers. We are dedicated to serving as good partners to the other companies, large and small, that help us meet our missions."
For this company's supply chain story, a good business model is as important as a good product. In "It's All Goodio: Is Business Transparency Delicious?" Darden Professor Doug Thomas details the practices of an artisanal chocolatier that cares about social as well as economic success. The company is working to fund blockchain technology so every transaction in the chain can be retrieved from a QR code on the label: where the cacao beans are grown, what price is paid for them, who dries and ferments the beans, who processes the chocolate and how much is paid for labor. "Radical transparency," they call it.
Communities
"Supporting the communities in which we work. We respect the people in our communities and protect the environment by embracing sustainable practices across our businesses."
Environmental conservation and economic development can both be sustainable — and are not mutually exclusive. The Andean bear is a symbol of the potential for the multiple wins of preserving land and growing incomes in Colombia, where Conservamos la Vida serves as an example of a public-private partnership improving the world. Darden Professor Alan Beckenstein, an expert in international economics and environmental management, delves into how the partnership is benefitting natural habitats and local livelihoods — critically important objectives of a developing country like Colombia — in "How to Grow Incomes, Preserve Land and Save the Andean Bear."
Shareholders
"Generating long-term value for shareholders, who provide the capital that allows companies to invest, grow and innovate. We are committed to transparency and effective engagement with shareholders."
Value and transparency are indeed of critical importance to shareholders, to varying degrees under varying conditions. For instance, CEO pay: Since the Dodd-Frank Act, publicly traded corporations are required to provide shareholders with the right to vote on CEO pay. But how much do investors care about C-suite salaries, and under what conditions? It may depend on how proactively boards adjust those salaries and communicate about them — and how they communicate about them — and it certainly depends on company performance. Darden Professor Kim Whitler highlights her research findings in "Do Shareholders Actually Care About CEO Pay?"
More from
Business, Ethics & Society