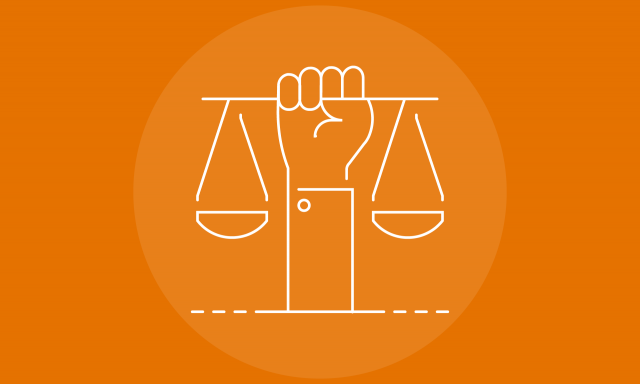 The Critical Role of Ethical Considerations: 5 Insights From Darden Faculty
Ethical malfeasance at major corporations sometimes makes headlines because the behavior is so egregiously wrong. Everyone can agree that Volkswagen was wrong to program its software to pass emission tests while covertly producing up to 40 times the legal amount of pollutants, for instance.
Few cases are so clear, however. In a world awash in gray areas, the ability to make ethically correct decisions can be a nuanced task.
Ethics have been a bedrock of the Darden curriculum since the School's founding, and the study of ethical considerations isn't limited to ethics class. Instead, Darden infuses consideration of responsible business practices throughout the curriculum, from Accounting to Leadership and Organizational Behavior. And that broad focus on ethics across functions and responsibilities has allowed the Darden faculty to develop a compendium of practical insights on applying ethical considerations in real-world business contexts.
These Darden Ideas to Action articles discuss ethical considerations from a variety of standpoints and in a variety of sectors. They contain lessons for business leaders, employees and consumers.
Why Companies Fail to Correct Key Misstatements
Most public companies found to have misstated their earnings never own up to the fact and restate earnings with the correct numbers. Why? In "Cooking (And Uncooking) The Books: Corporate Financial Reporting," Professor Justin Hopkins considers the surprising dearth of companies that admit to errors, and whether the makeup of boards or corporate leaders influenced the decision to act. One key finding: Company directors were often ousted from their roles after restatements were issued, offering a strong disincentive to doing the right thing.
The Rarity of Courage in the Workplace
One key ingredient — which, when it's missing, prevents workplaces from operating at the highest level: courage. In "Courage in the Workplace: Why Many Important Behaviors Happen Far Too Infrequently," Darden Professor Jim Detert explores why acts such as taking responsibility for a subordinate's mistake or confronting a peer for inappropriate behavior occur less than half the time. Detert's research considers how leaders can encourage courage, and why courageous behaviors are key to an organization's success.
Keys to Effective Ethical Instruction
How do you teach ethics? Start by ensuring you're asking the right questions. In "The Business of Ethics: How to Ask the Right Questions," Professor Bobby Parmar offers three keys to asking the right questions: seeking out dissenting views, questioning routine actions and considering multiple angles. The findings have implications for students, teachers and practitioners.
Putting a Value on Trust
The public is generally skeptical of big business. Corporate leaders, generally speaking, are acutely aware of this phenomenon. In "The CEO is a Good Guy. Trust Me.," Professor Andy Wicks, who, along with other Darden faculty members, helped prepare reports and papers and edited the book Public Trust in Business, all of which detailed the state of public trust, shows how low levels of public trust impacts business and how public trust in business might be restored.
The Vital Role of the Ethical Business
For every company that devolves into a spectacular ethical failure, there are 10,000 "good" companies trying to do the right thing and solve the right problems, according to Professor Ed Freeman. In "Is Profit the Purpose of Business?," Freeman says we must recast the way we think about business and cast off conceptions of businesses as vehicles for profit maximization above all else. Instead, the purpose of business should be the benefit of stakeholders — investors, certainly, but also suppliers, employees, customers and the community. It's an influential idea infused throughout Darden and, increasingly, the wider world.
More from
Business, Ethics & Society