Image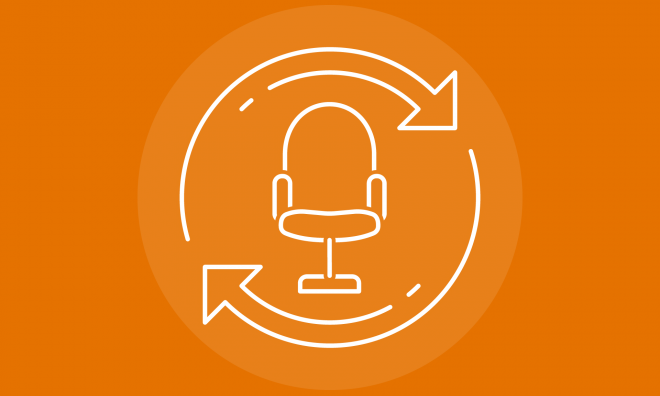 Account Ability and Accountability: Leadership Changes and Financial Controls
The Big Idea
A new leader can turn around a failing organization — or drive it further into the ground. When it comes to leadership transitions, sometimes organizational strategy is subject to that new leadership. But sometimes the success of both depends on whether proper accounting controls are in place.
The Scenario
Located in Williamsburg, Virginia, the As You Are Seventh-Day Adventist Church (AYA) had been undergoing financial difficulties for years. Membership had been dropping for a decade, decreasing the tithes and offerings contributed during regular Saturday services, and the church had to cut community programs — even its homeless shelter and food and clothing bank — which drastically affected the spirits of its parishioners. In 2016, the congregation's morale got a boost when Alexander Dean, a pastor with a reputation for turning around the states of troubled churches, agreed to become the church's new pastor.
After taking charge of the church, Dean got to work on boosting its financial performance. The new pastor secured thousands of dollars in new donations and grants, as well as made a big push for recruitment that caused membership to shoot up … though not actual membership attendance. He asked church treasurer Gloria Duval to increase his own travel budget from $500 to $3,000 in order to focus on recruiting new members from farther afield.
Even while membership increased, which also increased donations to the church, the average attendance at church services continued to decrease, and with it decreased the Saturday tithes. Dean also made financial decisions without going through traditional channels, as when he inked a $5,000 contract to repave the church parking lot without consulting other members of the church.
While acknowledging the money Dean had brought in, Duval fretted that the church wouldn't be able to afford the college scholarships it was accustomed to giving, never mind having money in the bank should an unexpected emergency occur.
That's exactly what happened one afternoon in July 2019, when the church's aging air-conditioning system broke down in 91-degree heat. Duval knew the church couldn't afford to pay for a replacement.
Within a year, Dean retired and the church building closed down for the COVID-19 pandemic, its air-conditioning system still unrepaired.
The Resolution
While some of the problems AYA experienced were due to a weak management culture, many of the issues could have been avoided had the organization had better accounting measures in place. Pastor Dean certainly made strategic errors in his new leadership of the AYA church. He came in with his own agenda, not necessarily taking into account what church members wanted. Financial incentives, however, were also misaligned with the church's needs. For example, donations from new members went straight to the church, an area in which the pastor had control over how funds were spent; tithes from services, however, went to AYA's parent organization, beyond the pastor's control. Thus, the pastor was incentivized to grow membership outside the community rather than increasing attendance by community members.
For their part, the congregants showed the pastor the deference due a spiritual leader, and they were hesitant to speak up and advocate for what they thought was best for the organization. Notably, such timidity is certainly not limited to church organizations, but also common to corporate environments, where managers can be hesitant to criticize senior leaders. 
Even those issues in the case of AYA, however, were in part due to accounting management. The pastor was the only paid staff member of the organization, while treasurer Duval and other church leaders were volunteers, setting up an imbalance of power that exacerbated the go-it-alone style of the new leader. In addition, the volunteer status of staff led to a lack of resources of time and money to address accounting management in a comprehensive way.
In 2020, the church once again welcomed a new leader — a younger pastor who was both full of ideas to improve church finances and a willingness to be open to desires of church members. Plans to fix the air conditioning began.
The Lesson
Many of the problems the church faced could have been avoided had better accounting measures been in place.
Accounting plays a pivotal role in control over how funds are spent. While the church did a good job of defining its core values that drove it as an organization, it was less successful in setting a boundary system that firmly controlled what the pastor could and couldn't do, a state of affairs that allowed the new pastor to make unilateral decisions based on his interpretation of the church's goals. It's important to give decision rights to people who are going to make decisions that are relevant to their expertise and have a firm grasp of the needs of the organization. AYA also lacked performance measures that could indicate whether it was meeting its goals and staying within its planned budget. Even examining a basic versus actual budget could have helped to surface problems before they occurred. Furthermore, the church had no way of planning for uncertainties or revising its budget depending on changes in church membership or unforeseen expenses such as problems in church infrastructure.
A church organization may not be a traditional setting through which one explores management issues. However, the problems faced by AYA have implications for any business setting in which there is a change in leadership. At those times, it's essential to have firm accounting measures in place to allow the new leadership to enact the changes they deem necessary — while being held accountable to the needs of the organization as a whole.
The preceding is based on the case Come as You Are: The Role of Internal Financial Reporting After a Change of Leadership (Darden Business Publishing), by Darden Professor Shane Dikolli and alumna Jaila Ingram-DeBerry (EMBA '20).
More from
Finance & Accounting