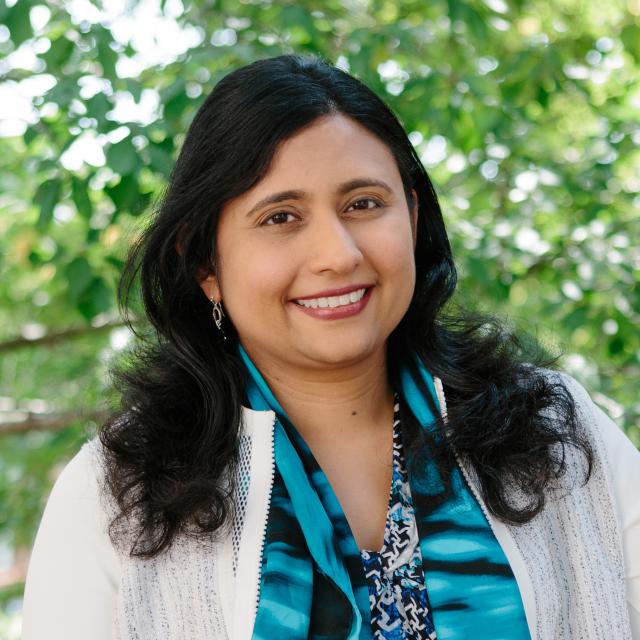 Vidya Mani
Associate Professor of Business Administration
Mani is an authority in retail operations, supply chain risk management and sustainable operations, and illicit flows and counterfeit goods. Her research investigates and establishes the impact of operational decisions on performance under changing marketplace conditions. She studies how firms can make these decisions in a responsible and sustainable manner, specifically in the retail, electronics, oil and gas, and pharmaceutical sectors. 
Mani is currently a Franklin Fellow at the Bureau of Democracy, Human Rights and Labor's Office of International Labor Affairs, which leads the Department of State's efforts to advance labor rights in U.S. foreign policy. She has also worked with the U.S. Department of Defense to mitigate counterfeit risk in the weapons system supply chain.
Prior to joining the Darden faculty, Mani taught at Penn State's Smeal College of Business and earned her Ph.D. at the University of North Carolina at Chapel Hill. 
B.E., MS University; MBA, Indian Institute of Technology; Ph.D., University of North Carolina at Chapel Hill Kenan-Flagler Business School