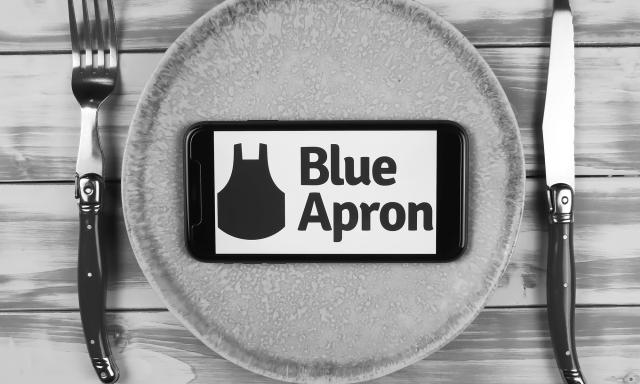 Can Blue Apron Develop a Recipe for Profitability?
The Big Idea
Blue Apron once seemed to poised to revolutionize meal kits, the farm-to-table supply chain and maybe even American culinary know-how. But as bigger, more sophisticated competition arrived, Blue Apron's revenues began to wilt. What does the meal-kit pioneer need to do to freshen its fortunes and finally turn a profit?
The Scenario
In 2012, entrepreneurs Matt Salzberg and Ilia Papas partnered to create meal-kit delivery service Blue Apron. Named for the blue aprons worn in culinary schools, the company created novel recipes each week and delivered boxes of precisely measured ingredients with step-by-step directions to customers. The service appealed to home cooks looking for a convenient way to learn techniques and experiment with new flavors.
Behind the scenes, Blue Apron built a vast network of relationships with local farmers. Investors applauded the company's ability to buy direct from growers, and in 2017 an IPO valued the company at roughly $2 billion.
But soon after its public offering, flaws surfaced. Customers found the meals took longer-than-promised to cook, while others simply moved on after the novelty wore off. Blue Apron's supply chain — labor-intensive, slow and unreliable — emerged as an Achilles' heel. The costs to source, pick and package ingredients for an ever-changing roster of meals were not covered within the product's pricing structure, and customers did not appear willing to spend more. Although Blue Apron worked hard to try to attract new customers, attrition was high, and profitability remained stubbornly out of reach.
Additionally, large competitors moved in, drawn by the potential of the meal-kit industry —estimated to reach $10 billion in the U.S. by 2024. Kroger and Amazon acquired Home Chef and Whole Foods, respectively, and began offering their own versions of the service. Instacart inked a deal with Sunbasket that allowed customers to review recipes and, with a single click, buy all the ingredients and get them delivered the same day. Delivery services DoorDash and Grubhub brought restaurant dishes to the doorstep, no need to cook at all. With pressure on all sides, what move could Blue Apron make?
The Resolution
In July, Blue Apron began offering meal kits and ready-to-serve foods at Walmart. It may be the company's (last) best shot to get the scale they need because it may allow Blue Apron to piggyback on existing retail channels. If Blue Apron can't create a significant market share in the space, it will be a very hard road to profitability.
The Lesson
Blue Apron had an innovative idea, and with it, created a space in the supply chain where none before existed. But once they showed that a meal kit was a viable option, everyone else noticed too.
Bottom line? There's only so much grace time on an innovative idea. Unless you can gain market share quickly and hold on to it, established players will be ready to come in, make investments, create the infrastructure — and crowd you out.
Companies in other innovative sectors, including the apparel rental model, streaming services and others would be well-advised to take note. Leaders should ask themselves: Where can we add value in the supply chain? How can we work with our supply chain partners to support growth and profitability? And finally: What can disrupt us?
The preceding is based on the case Blue Apron: Has the Supply Chain Disrupter Been Disrupted? (Darden Business Publishing) by Vidya Mani, Doug Thomas and Stephen E. Maiden (MBA '01).
More from
Operations & Technology