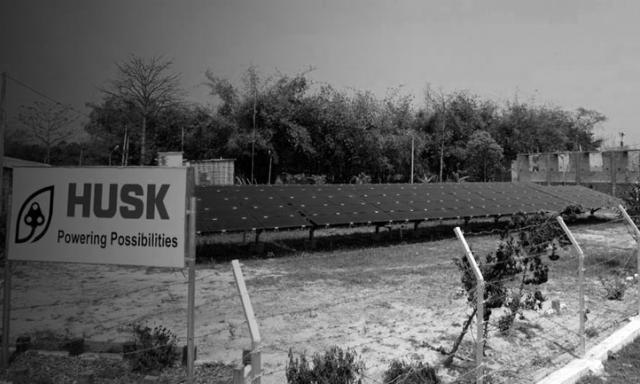 Scale Up a Startup: The Importance of Operations
The Big Idea
A focus on the internal operations of a startup (rather than technology development or sales and marketing) can help it effectively achieve scale, which will always attract investors.
The Scenario
Husk Power Systems, founded in 2007, is based in Bihar, India. The company's goal is to provide power to millions of rural Indians in a financially sustainable, scalable, environmentally friendly and profitable manner. Husk developed a proprietary technology that cost-effectively converted rice husks into electricity. The company also developed a power supply and distribution system that established mini power plants in small villages within the Indian "Rice Belt," which allowed Husk to offer electricity as a pay-for-use service.
By early 2009, Husk established working power plants in seven villages. At that time, the co-founder and chief executive of Husk, Manoj Sinha, met with potential investors to discuss additional funding. The investors were not interested in financial projections and profit margins. Instead, they wanted to know what Sinha was going to do to effectively scale up Husk. The target was to operate in 20 villages by the end of 2009, 200 villages by the end of 2011.
Such aggressive scale-up targets were difficult to achieve because of three issues. First, Husk relied on a partnership with a supplier to co-develop the required technology. Second, internal operations and talent within the firm were a concern. Establishing and managing a new power plant in a rural village required continuous attention to iron out the bugs and ensure everything was working correctly. Finally, the third issue was marketing and sales. Educating consumers in rural villages about the cost, consistency and environmental benefits provided by Husk's power plants proved to be a challenge. Individually educating people about the benefits of clean lighting compared with kerosene lanterns was time-consuming and had limited success.
Like most entrepreneurs, Sinha was being pulled in different directions. He had to make a choice regarding where to invest the bulk of his time if he was to ensure that Husk could hit its growth targets and effectively scale up.
The Resolution
Sinha decided to focus his energy on the internal operations of Husk, particularly the talent development strategy. In early 2010 he created Husk Power University, which uses a "train the trainer" model to educate potential employees and villagers on the use and benefits of Husk's technology. Since then, Husk Power Systems has continued to add villages, and investors have continued to provide financing for the company's growth. By the end of 2011, Husk was providing energy to more than 250 villages in rural India.
The Lesson
Many startups focus on their product offering ("build it and they will come") or on their marketing and sales plan ("sell it, then we can build it"). Once a concept is proven, however, scaling up a startup requires careful attention to the operational details within the company. Only then will serious investors be convinced that the venture can deliver on its growth prospects.
This article originally posted on The Washington Post.