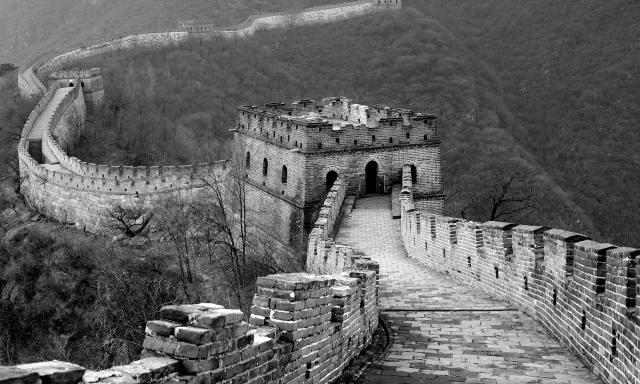 Marketing in China: 6 Lessons
Marketing principles have largely been conceived by Westerners and exported globally. Look at any list of the top marketing textbooks and many will be authored by North Americans.
But what if this notion is outdated? What if the nature of how a country evolves impacts consumer habits, practices and beliefs? And that these differences should impact marketing thought and practice?
A case in point: China, the world's most populous country and the second biggest economy in the world. China's marketing landscape is a different machine than Western companies may be accustomed to; it's faster, cheaper and far more tolerant of risk, and the arsenal of traditional Western marketing tactics isn't enough to keep up, let alone come out on top.
To adapt to this fundamentally different way of operating, Western multinational firms seeking to expand need to shift their strategies — and might find they can apply some lessons to other markets.
6 Tips to Succeed in China
Embrace mobile first.
On average, consumers in China spend seven hours a day looking at their phones — around twice what U.S. consumers do. The smartphone isn't just a mini computer; it's a new medium that can engage audiences in new ways, if marketers are creative and willing to take risks.
Work directly with the media behemoths.
Channel-straddling conglomerates like Tencent and Alibaba are responsible for huge swaths of digital content across platforms, including: social media, gaming, financial services, retail and video streaming. This means they can aggregate huge amounts of data for deep insights into consumers. Marketers will want front-row seats for that, so developing those relationships is key.
Capitalize on cross-platform content.
With so many outlets for engagement, a brand can create expansive customer experiences. Tencent took one book and offered it digitally, developed an animated series, multiple sequels, a game and a partnership with McDonald's, spreading the  word through social media, gaming, banking and streaming platforms.
Go viral.
Engaging consumers can be faster, cheaper and more effective than pushing out a message through print, radio and billboards. Influencer marketing can be a game changer, and key opinion leaders with massive social media followings can make an impact on sales in a matter of hours — or even minutes.
Hook them with content, not discounts.
Slashing prices teaches customers to wait for sales. But when an engaged consumer makes a purchase because of a positive emotion, it builds a stronger relationship between the person and the brand — and potentially increases engagement exponentially, as those consumers share their experiences with their own networks.
Adopt a startup perspective.
Marketers with a growth mindset choose speed, agility and even risk over bureaucratic planning. This means being willing to trade a degree of short-term profitability for the ability to quickly scale, balancing the bottom line with increasing market share.
Performance Marketing vs. Strategic Brand Marketing
Darden alumna Genie Ko (MBA '14) spent several years in a traditional marketing environment, focused on brand positioning and consumer loyalty. Now working for SmartNews, an app that aggregates trustworthy news, she finds the company competing with Chinese firms targeting U.S. readers.
In the tech industry, Ko reports, there's an emphasis on performance marketing: growth, customer acquisition, rapid testing and execution. Sometimes speed proves a competitive advantage, as it can take a matter of hours to learn what creative or messaging works with audiences. But there can be downsides, as she's seen in one competitor: The company relies on automation, using online ads with local news to attract U.S. audiences. But that can also detract from the reliability of the product; if the algorithm picks up stories based on popularity, that could mean spreading fake news, as when it pointed to erroneous reports that Sylvester Stallone had passed away.
Ko suggests, in her company's case, there's room for a hybrid approach, "a mix of machine learning and human responsibility to avoid such instances where one source can manipulate millions."
For more details on and examples of differences between the marketing landscapes in China and the U.S., read more in Darden Professor Kimberly A. Whitler's article "What Western Marketers Can Learn From China" in the May/June issue of Harvard Business Review, also available on HBR.org. For her interview with Genie Ko, read "Competing With a Chinese-Based Startup: How Western Thinking Needs to Change" on Forbes.com.
More from
Marketing & Sales