When it comes to the most popular pieces of the year, in 2019 Darden Ideas to Action readers cared about teamwork, self-awareness, strategy, leadership and navigating innovation in evolving industries. Here's a rundown of what Ideas to Action readers read the most in 2019 and what it was all about.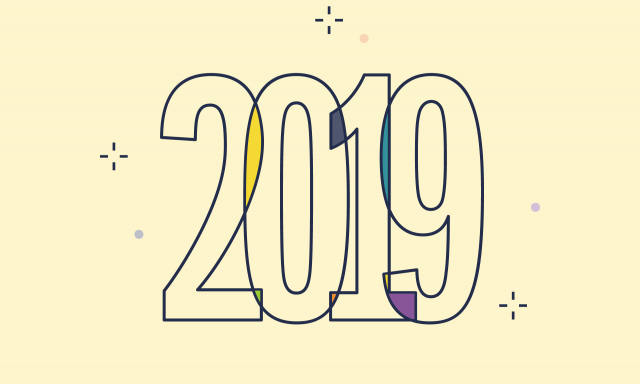 2019 stories in review: When it comes to the most popular pieces of the year, Darden Ideas to Action readers showed they care about teamwork, self-awareness, strategy, leadership and navigating innovation in evolving industries (what is going to happen to Netflix now that Disney Plus is in the mix?).
Here's a rundown of what you read the most in 2019 and why it matters.
Speaking of the year's successes: In 2019, the UVA men's basketball team won the national title, an event met with fanfare in the moment — the win came in overtime — and with a good degree of buildup — one year earlier, the team had suffered the greatest upset in the history of the tournament, entering the tournament as a No. 1 seed and losing in the first round to the No. 16 seed in its division.
Here Darden professors elaborate on Coach Tony Bennett's "five pillars," which serve as the foundation of this high-functioning and resilient team, and the importance of those pillars to groups of people working together on and off the court.
"Everyone does it," "It's no big deal," "I'm just following orders." Whether executed in small transgressions or part of major scandals, it's human tendency to justify self-interested choices that don't align with who we say we want to be. Because we might not perform these cognitive maneuvers consciously, two Darden professors have identified eight common types of moral disengagement and the language that signals that something's triggering our moral circuitry.
Bonus: What organizations can do to keep the "do no harm" standard in the fore of stakeholders' minds before moral disengagement leads to bad decisions or creates an unethical culture.
Strategy is important, but it's execution that makes or breaks a company's goals. It's also one of the greatest challenges faced by CEOs and top management teams.
A system of interrelated, interdependent factors, the 4A model of strategic execution can help businesses establish a practical playbook for success. In the first of two pieces drawing from their recent book, Darden Professor Scott Snell and Ken Carrig offer steps to excel at the first of the two A's of the framework: alignment with core strategy and ability to nurture talent. Here's how to avoid the gravitational pull of the latest industry trend that will sidetrack your organization and how to build an effective team with a pipeline of key talent.
Innovation has transformed the home entertainment landscape. In a matter of years, we've gone from rabbit ears atop the television to, with the recent debut of Disney Plus, mouse ears on streaming media.
With an increasingly crowded competitive landscape (and more to come in 2020) in an industry with flat monthly fee model, customer retention is the name of the game. Optimizing the customer experience will be essential.
Netflix benefits from its mass of data and preexisting network of 150 million users, helping its algorithms anticipate viewer preferences. Disney can boast a beloved catalogue of content that's kept consumers engaged for generations. What does the future hold for an industry Netflix has dominated, and what does that mean for the consumer? What might be the next big disrupter?
Much like saying goodbye to an old year and hello to a new one, graduation is a landmark that prompts a moment for reflection on what you've learned, how to apply it, and what you want to accomplish.
Ideas to Action offers words of wisdom from Darden experts on developing skills that can help you and your organization thrive: how to learn from failure, show that vulnerability is courageous, act on your ethics, build trust and communicate beyond words.
It adds up to how real people with a real sense of purpose can make the workplace more productive, responsible and, well, happy.
More from
Leadership & Management