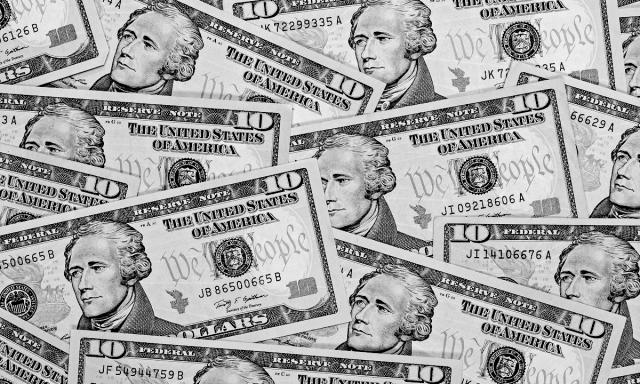 Runaway success of 'Hamilton' shows the power of creating buzz on social media
The big idea
Lin-Manuel Miranda has become a household name, thanks to his musical "Hamilton," which has grossed more than $75 million and won 11 Tony Awards. But before it moved to Broadway, Miranda and his backers needed to figure out how to promote the show and engage the audience online. It seemed only fitting to dominate social media as no previous show had, considering "Hamilton" was a mix of modernity and history, gaining acclaim for featuring a cast that represented the racial diversity of 2016 America, with characters who pushed boundaries by retelling history via hip-hop. They needed to make its story accessible to more than those who could afford a Broadway show.
The scenario
The show organized an "Influencer Night" during the show's preview performances. She invited executives from Silicon Valley and digital media experts to the show and asked them for feedback and online strategy tips. This interactive media board of advisers ranged from Mashable COO Mike Kriak to Amazon's head of online advertising Jason Nickel. But her greatest influencer turned out to be Miranda himself.
The resolution
A strategy was developed to leverage Twitter as the most widely available way for followers to touch the secret world of "Hamilton" and feel included. Miranda used Twitter to connect a broad cross-section of people who love rap, history and theater by soliciting fan art and poetry. He responded to questions one on one and treated his followers like pals. Using 140 characters at a time, he created a special digital club that kept fans engaged.
Hundreds of celebrities from Oprah Winfrey to Jennifer Lopez took to social media to declare their adoration for the musical and for Miranda. Comedian Jimmy Fallon simply stated, "HAMILTON is a game changer." Musician Alicia Keys flamboyantly used emojis and hashtags, "#wearelimitless!! #unboxable #canyoutelli'mintoit?" Backstage selfies of celebrities began to dominate social media.
They also successfully created buzz around "Hamilton's" lottery for 21 10-dollar seats. The impromptu #Ham4Ham live performances were engaging thousands of people on social media with each release.
By the numbers, the "Hamilton" YouTube channel has more than 100,000 followers, and "Hamilton" has more than 250,000 followers. Miranda personally has more than 500,000 Twitter followers.
He engaged directly with fans on 65 percent of Twitter posts, via tools such as retweeting and commenting, so fans came to love him even more. Miranda's Twitter feed is brimming with insight, connection and interaction with the online world. He tweets about celebrities, but he also makes personal comments about everything from his hair to his lunch.
Through these channels, the show created platforms not only to promote the play but also to create a visceral connection to thousands who will never set foot in the Richard Rogers theater.
The lesson
However, social-media buzz is only worth so much. The real winners in "Hamilton's" financial equation have been ticket resellers. Before the show launched, they were charging a 42 percent premium over face value. As it turns out, boosts in ticket resale price correspond directly to the musical's promotion on mainstream channels such as a feature on the CBS news program "60 Minutes" and a Grammy performance. The show's 16 Tony nominations resulted in 11 Tony Awards on June 12, 2016. By the end of June, both StubHub and Ticketmaster were selling second-row orchestra seats for Miranda's final show, July 9, 2016, for almost $10,000 each.
There was no direct correlation between specific social-media activities and ticket price sales. But mass-market exposure such as awards shows and guest appearances drove up prices.
No doubt, social media helped the traditional exposure of things such as TV appearances. But without television, the ticket resellers would not be netting $240,000 a week.
This article originally posted on The Washington Post