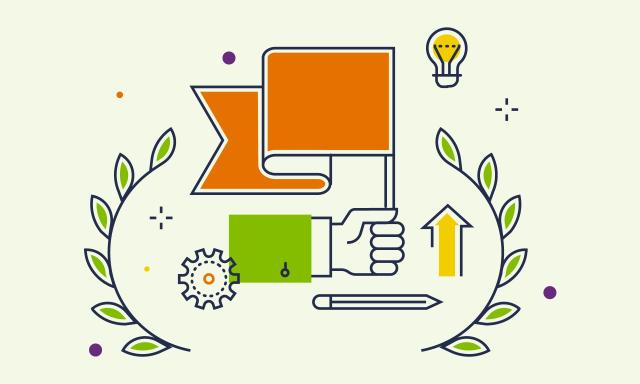 The Era of Smart Technology: Public Schools Must Transform What and How They Teach
We are in a new era — the Era of Smart Technology — that is going to transform how we live, how we work and how we educate people. Education will no longer be a short period in a person's life but will be a continuing, lifelong journey to stay relevant in the smart technology age. Our current education system was built upon principles necessary for the industrial age, and that age is over. This new era will require a different type of public education.
The Big Picture
Technology will automate both blue- and white-collar jobs. Oxford University research predicts that between 25 and 47 percent of the U.S. workforce will be automated by the end of this decade, amounting to millions of jobs. Having the same job working for the same employer for five years or more will be history for most people. Some scientists predict that the average person will have five completely different jobs in the next two decades, necessitating ongoing skill updates or the acquisition of new skills. To thrive, individuals will have to continually adapt.
That will require every public school to become very student-centric. Teachers will become human development coaches, focusing on the individual development needs of each student cognitively, emotionally and behaviorally via individualized and small-team learning activities.
What We Need to Do
Student-centric development is not new. Some schools in the United States have embraced that approach, including Montessori Schools and Olin College of Engineering in Needham, Massachusetts. In the Era of Smart Technology, teachers, teacher aides and out-of-school providers will become more like coaches — coaching each student in the unique ways needed by that student to develop the cognitive, emotional and behavioral skills that will help her or him maintain continuous work in an environment of continuous automation. 
People will have work — at least for the foreseeable future — if we can do the tasks that add value in ways that technology can't. There are three ways for us to do that:
Thinking in ways different from smart technology's way of thinking. Those ways are higher-order critical thinking; making moral judgments; going into the unknown and figuring things out; creative, imaginative and innovative thinking; and making decisions in situations in which there is a lot of uncertainty and not a lot of data.

Excelling at building caring, trusting, positive emotional relationships with other human beings, including teammates, customers, co-workers, patients and clients. This will be our big differentiator from technology.

Excelling at doing trade jobs that require human dexterity and iterative diagnostic definitions of problems — and iterative trial-and-error approaches to solving those problems.
The largest number of human jobs will likely be those service jobs that require positive emotional engagement with other human beings. Ultimately, it will be that positive emotional engagement with other humans that will differentiate us from the technology.
This is a societal existential issue.
The American Dream?
Education in the United States is not an equal opportunity game. Our public education system is hindered significantly by achievement gaps and a digital divide, underserving the students who will likely be at the highest risk of displacement due to automation. Wealthy families can buy the best education starting from kindergarten, continuing through graduate school. Most American families can't do that. What is at stake in this new Era of Smart Technology is nothing less than the American Dream. 
In this new era, the purpose of public education will be to teach every student how to become a highly adaptive learner who can learn, unlearn and relearn at the speed of technological change. Every student will need to learn how to take ownership of and manage their ego, their body, their mind, their emotions, their listening, their thinking, their behaviors, their words and how they emotionally relate to other people — in short, how to be their best self.
That requires many schools to change what they teach and how they teach. This will require more teachers and more teaching aides, because learning will be optimized by students having a "coach" and by having students working in small teams. Likewise, schools will need to offer out-of-school-time (OST) programs liberally to help all students become all they can be.
It is essential that our federal, state and local governments immediately fund a Public Schools and Workforce Transformation Program that will ensure all students and workers are equipped with the necessary skills and competencies for the Era of Smart Technology. That program must be initiated and fully up and running by September of 2024. 
What the Culture Should Teach
The culture of the school and the behaviors of all school staff must behaviorally evidence the type of environment that optimizes this new way of learning.
The school culture should communicate messages like these:
When you come to this school every morning, you are a brother or sister to every student here, and you are required to treat each other with respect and human dignity and to help each other become your best selves. There is no hierarchy. You are here to learn not only from teachers, but also from each other. Everyone has the same goal — to learn how to be on their Journey to Best Self — the self inside of you. Your biggest competition going into the world is not others — it is you. You are here to learn how to become your best self and to learn the tools and skills needed to have meaningful work in the Smart Technology Age.
You are unique. Every person is unique. You should respect others' uniqueness, and others should respect your uniqueness. Do no harm — physically, emotionally or behaviorally. Learn how to be a caring, kind, compassionate, courageous person and help others achieve that way of being. That is the person you will need to become in the Era of Smart Technology. That is how you will have the best chances of having meaningful work — working in ways that smart technology can't. We are all brothers and sisters whose lifelong success depends on others helping us become our best selves.
And of course, students will need to learn specific technical skills that enable them to have meaningful work in the Era of Smart Technology.
Our public education system must be transformed. Every school will need more teachers, more teacher aides and more out-of-school-time providers. The curriculum must be redesigned to enable students to learn how to be on their Journey to Best Self cognitively, emotionally and behaviorally to learn how to be highly adaptive learners who can learn, unlearn and relearn at the speed of change. That is how students will gain meaningful work in the Era of Smart Technology.
More from
Business, Ethics & Society