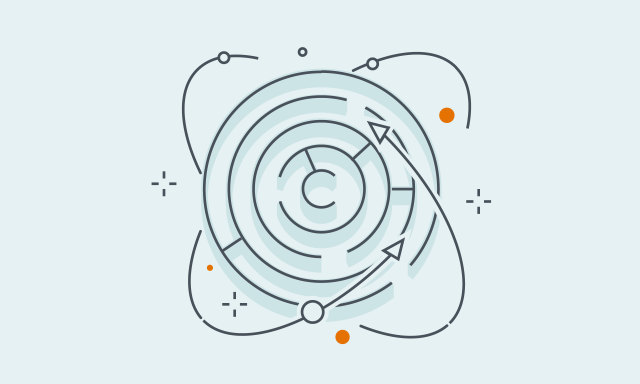 Post-Strategy: 4 Keys to Executional Excellence
Scott Snell, a professor of strategic leadership and management at Darden, unexpectedly acknowledges the limits of his specialty: "Strategy often doesn't differentiate top vs. bottom quartile firms." In fact, there is often very little difference between the strategies of organizations in any sector; any competitive advantage is transitory.
Thus, the key differentiator between bottom and top performers is not strategy, but strategy execution. Snell delved into the topic at the Leadership in the Face of New Technology conference at the HWZ University of Applied Sciences in Business Administration Zurich in Switzerland.
Executional Excellence
The vital importance of strategy execution is seen across a range of industries and countries. Snell cited a survey of more than 400 global CEOs that "found that executional excellence was the number one challenge facing corporate leaders in Asia, Europe and the United States." Executional excellence headed "a list of some 80 issues, including innovation, geopolitical instability and top-line growth" (Sull, Homkes & Sull, 2015).
He referenced studies by HBR and the University of Chicago, which show that the vast majority of strategic initiatives failed because of poor execution. While senior leaders in all industries report spending most of their time on execution capability, only about a third of surveyed companies are any good at it.
According to Snell, organizations need to understand that strategy execution is not merely strategy implementation or project management. Rather, an organization's execution capability encompasses several factors, all of which need to be honed at the same time.
A Model for Success
Snell has built what he calls a "4-A" model to describe the types of energies and resources that enable successful strategy execution:
Agility: rapid learning and responsiveness
For example, Vail Resorts analyzes skiers' behavior, demographic information, psychology and usage in order to run predictive analyses and segment their customers to target their offers. This customer analysis affects their offerings, and it is a cycle that is being tested and evolved continuously.
Architecture: infrastructure and supporting systems
UPS' "Orion" system accompanies all of their deliveries, optimizing drivers' routes. So far it has annually saved 100 million miles driven, 10 million gallons of fuel and 100 metric tons of CO2.
Ability: human capital and collaborative capability
Microsoft seeks to inculcate a mindset of agility and growth in its employees by having them switch roles in order to learn as much as possible. Snell also referenced a feature on LinkedIn, a result of the company's acquisition of Lynda.com, called LinkedIn Learning. It offers bitesize courses in a variety of professional development topics.
Alignment: articulate clear strategic intent, high expectations and accountability
When Marriott acquired Starwood Hotels, it was the job of the senior leadership team to align new elements to the existing firm by focusing on what was most critical and articulating its value proposition clearly to others. The company did this with the help of technology, with an online communication and information hub that delivered a consistent message and a "collaboration portal" that allows for collaboration across hierarchies and silos.
In order to improve, Snell suggests that firms first frankly assess strengths and gaps in their current execution. After this is done they can prioritize which areas to focus on first. Lastly, they should develop and deploy by giving people the tools, resources and empowerment they need to achieve these identified priorities.
Professor Snell's Four Main Takeaways
Strategy by itself is not the best predictor of performance. Rather, performance is tied to how that strategy is executed.
Strategy execution is more than implementing a plan. It requires a combination of agility, architecture, ability and alignment.
More organizations need a systematic approach or methodology for their strategy execution.
Technology is both a disrupter and key enabler. It can effect operational, relational and transformational change.
Darden Professor Scott Snell presented these insights at the Leadership in the Face of New Technology conference, co-hosted by the HWZ University of Applied Sciences in Business Administration Zurich and the University of Virginia Darden School of Business.
Snell is co-author of a forthcoming book on execution excellence with Stanford University Press.