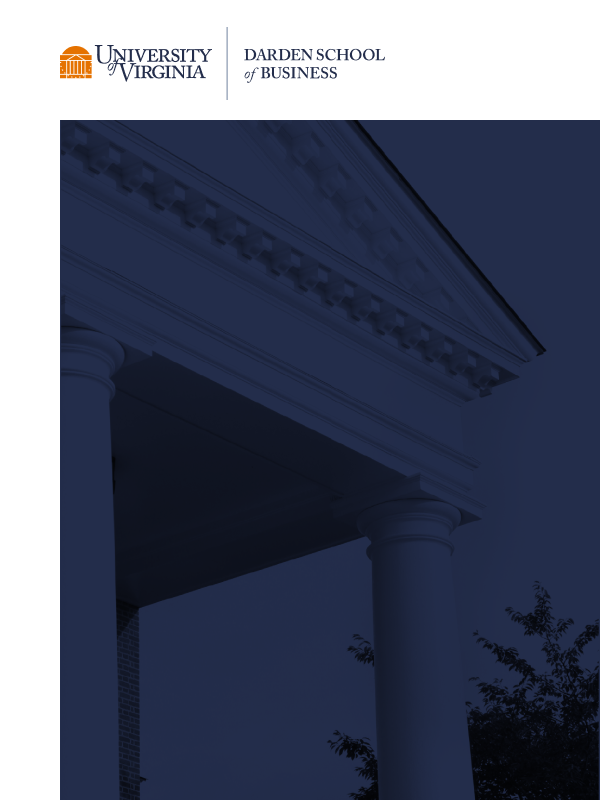 Now Presenting: Leadership Presence
Although business communication encompasses all forms of media, none can compete with the power of an executive's physical bearing and aura of conviction. Leaders communicate their expectations and priorities not only through words, but through their presence and actions. In short, a leader's credibility and reputation can depend a great deal on how — and how much — he or she embodies the message.
Contrary to what you may think, you can develop, enhance or broaden your leadership presence repertoire. Traditional public speaking courses can provide an excellent foundation, but adding techniques from the worlds of acting and mindfulness can take your confidence and performance to new levels. With feedback from a supportive group of colleagues, friends or classmates, you can learn to gauge whether your leadership presence conveys what you seek to communicate and make adjustments accordingly.
Halpern and Lubar's excellent book, Leadership Presence, defines the term as "the ability to connect authentically with the thoughts and feelings of others, in order to motivate and inspire them toward a desired outcome."[i] The authors introduce the four skills that go into leadership presence using the acronym PRES:
P stands for Being Present, the ability to be completely in the moment and flexible enough to handle the unexpected.
R stands for Reaching Out, the ability to build relationships with others through empathy, listening and authentic connection.
E stands for Expressiveness, the ability to express feelings and emotions appropriately by using all available means — words, voice, body, face — to deliver one congruent message.
S stands for Self-Knowing, the ability to accept yourself, to be authentic, and to reflect your values in your decisions and actions.[ii]
As a companion to exercising your leadership presence through performance, use reflective writing, which also enhances your PRES skills. For example, writing about your leadership presence goals before you begin your project can crystallize your intentions. While you may want to use the writing to explore the interior aspects of "presence" and "self-knowing," be sure to balance your attention with the more exterior aspects of "reaching out" and "expressiveness."
Working With Existing Monologues, Poems or Speeches
If your primary goal is to expand your comfort zone and express a passionate sense of purpose, working with existing dramatic text can be a fun and creative project. Existing text isolates your attention most on interpretation and delivery. Depending on what you choose, the text can be a vehicle for exploring a personal interest in more depth, playing with a set of meanings and emotions that are important to you or giving voice to an otherwise muted part of your identity. An appropriate objective would be to choose material that challenges you to stretch your performance skills more fully or to express yourself in a new way. Even better, think about your audience's interests and choose material that not only helps you express yourself, but also helps you connect with the listener in some fulfilling way.
Preparing an Original Presentation or Story
If you want to explore your own ideas and experiment with shaping them in new ways, you may prefer to prepare an original presentation. Perhaps you have a practical purpose, or you want to explore a genre or style of presenting that is different from what you normally do. For example, you may have an upcoming industry conference and want to create a presentation with more pizazz. Or perhaps you are accustomed to giving technical presentations but want to develop a warmer and more approachable style. In this case, you might want to work on storytelling about how you overcame a personal failure.
If you choose this option, make a deal with yourself to prepare differently from how you normally do. How you develop your topic will be unique to your project, which may require introspection, primary research (interviews, data analysis), or secondary research (industry data in print and online). Since your focus is on growing your leadership presence, consider how your use of visual aids may add to or detract from your ability to be present, stay connected with your audience and be expressive. Typically, business presentations are overly dependent on text-heavy slides. Moreover, busy executives often short-change the rehearsal process. Build in plenty of lead time — not only to gather the information, but also to practice with a live audience who can give feedback. Keep in mind that rehearsal does not need to mean rote, deadening, repetition. Instead, bring a lightness and sense of play to your practice, improvising and trying out new things that will translate into a fresh, extemporaneous final performance.
To get your own thinking started, consider these possible topics, which could be developed with various mixes of storytelling and persuasion.
Tell three personal stories that illustrate your values.
Develop a persuasive message about an upcoming change that uses stories to convince.
Give an informative (and humorous!) speech about how to use humor in a speech.
Give an educational presentation on microfinance, sustainability or Web 2.0.
Develop a business concept or stock pitch.
Playing Without a Net: Improv, Impromptu and Extended Q&A
If you really want to increase your flexibility and thinking-on-your-feet skills in front of an audience, consider improvisation. Although part of the objective is to make the performance look easy, this option requires more discipline and creativity in its preparation than you may realize.
Improv is normally performed in collaboration with other players, although there are some forms or games for individuals. These forms may or may not include audience participation. For example, an individual or a group can take three words from the audience and build a story or scene around them. Following the popular television show, the Whose Line Is It Anyway? website provides directions and prompts for many improv routines.[iii] If you want to work on this type of project, you may need to commit to meeting with a small group to practice regularly so you can be in top form for a final presentation.
If you only want to work on your individual skills, you could plan to give an impromptu speech. Usually, this kind of speech is a response to a prompt, such as choosing a card from topics suggested by the audience or choosing a newspaper headline at random.
If you'd like to test your knowledge on a topic or grow your leadership presence as an expert, an extended Q&A session may be a good choice. With this option, you might prepare as if you were giving a formal presentation, but instead, most of the final performance would feature audience members asking questions to which you respond. You could structure the performance with one minute of opening comments, an extended Q&A or interactive discussion with the audience, and one minute of summarizing remarks.
This project will challenge you to be prepared for the unexpected, such as anticipating likely questions from the audience and being prepared to respond in real time. Beware, however, of being overconfident about "winging it." Paradoxically, succeeding in impromptu forms can require more preparation and rehearsal than a prepared speech.
This post is excerpted from Darden Professor Lili Powell's technical note Project Ideas for Developing Leadership Presence (Darden Business Publishing). Please see its companion piece, "Practicing Presence in Everyday Life," for techniques to develop presence and communication skills in everyday life.