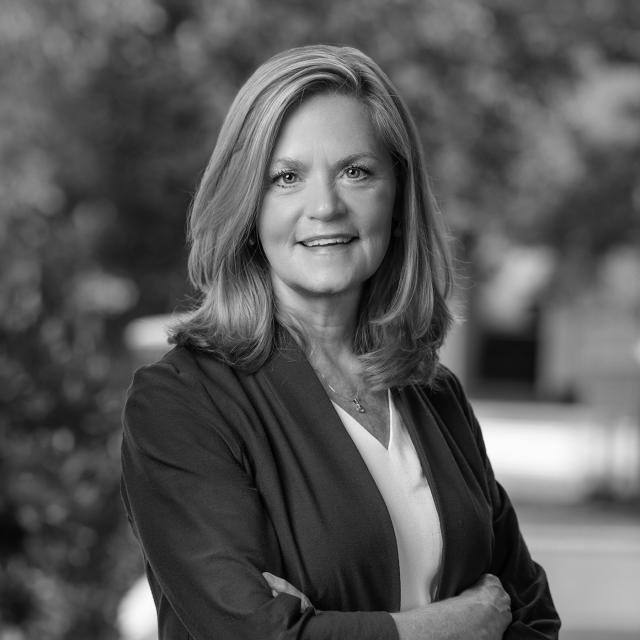 Lili Powell
Julie Logan Sands Associate Professor of Business Administration, Darden School of Business; Kluge-Schakat Professor, UVA School of Nursing; Director, Compassionate Care Initiative, UVA School of Nursing
Powell's current academic interests are mindful communication and leadership presence. She also has expertise in leadership and management communication, corporate reputation and diversity. In addition to her roles as professor at the UVA Darden School of Business and UVA School of Nursing, she also serves as director at the University's Compassionate Care Initiative. 
Powell has authored numerous cases and is co-author of Women in Business: The Changing Face of Leadership. She is currently working on a new book — Present: Leadership as Wise Practice. She has presented her work at the Academy of Management, the Association for Business Communication, the Management Communication Association, the National Communication Association, and the Reputation Institute's Conference on Reputation, Image, Identity, and Competitiveness conferences.
Powell has been a consultant, facilitator, instructor and coach to a number of individuals and organizations. Her clients have included the Council for Public Relations Firms, Federal Bureau of Investigation, KPMG, Lagos (Nigeria) Public Schools, National Industries for the Blind, Premier, Providian Corporation, United Technologies, University of Virginia School of Medicine and World Bank. She has taught internationally and worked with Executive MBA students from IAE Business School (Argentina), IBMEC Sao Paulo (Brazil) and the Stockholm School of Economics (Sweden).
B.A., M.A., University of Virginia; Ph.D., Northwestern University