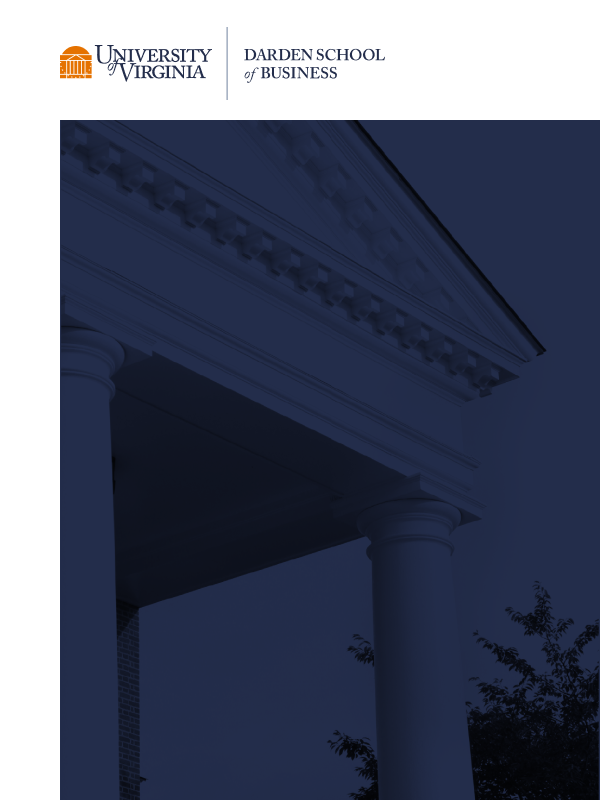 Making It Easy to Catch Fish: Tips for Investing in the Chinese Market
China has emerged as the world's second-largest economy, but does this momentum necessarily translate into investment opportunities for foreign investors?
One such opportunity might be the Chinese media market, with a potential audience of more than 1.3 billion people. But government restrictions on direct foreign ownership and on content mean that investors must invest in Chinese-based companies.
A recent Darden case study on Focus Media Holding Ltd. presents a good illustration of the challenges and nuance faced by foreign investors in mainland China. Building on its success as the leading digital media network in China, Focus Media went public in 2005 in the largest initial public offering (IPO) of a Chinese company on NASDAQ up to that time. At the peak of the wave in 2010, China-based firms represented more than 25 percent of all IPOs listed on U.S. stock exchanges.
In 2011, Muddy Waters, a U.S. short-seller fund, accused Focus Media of overstating the size of its business and of deliberately overpaying for acquisitions. Muddy Waters had been involved in some of the most high-profile cases of fraud allegations in China and four of its first five target firms had to delist. The fund was named after the Chinese proverb "muddy waters make it easy to catch fish," which suggests that non-transparent markets allow for opportunistic behaviors.
Focus Media's stock price fell sharply at first but then rebounded as the company countered the attacks. In 2012, the U.S. Securities and Exchange Commission (SEC) launched its own investigation and pressured Focus Media to amend some of its filings. Focus Media was taken private in a deal valued at more than $3.7 billion — China's largest-ever buyout. In the following months, several Chinese companies followed suit and delisted from the NASDAQ. As of 2015, the private equity investors are looking to exit from the deal and going public in Hong Kong appears to be the preferred option, but the situation remains murky.
Situations such as Focus Media, and the challenges and opportunities surrounding Alibaba's high-profile IPO in 2014, illustrate how attention to corporate governance and an understanding of regulatory differences will continue to be a priority for investors in the Chinese market.
Investors should keep several considerations in mind:
Don't:
Make the assumption that financial statements and filings can't be changed; in some cases, fraudulent practices, in any country, do not become obvious for some time.
Do:
Be careful about basing an investment decision purely on the favorable-looking economic or GDP-based growth characteristics of a country or region.
Understand governmental and regulatory restrictions on ownership as part of your research and be sure to understand exactly what you're investing in (for example, a variable interest entity can be a workaround for investing in a Chinese Internet or media companies such as Focus Media or Alibaba and is based on contractual agreements between entities, rather than an outright equity stake).
The topic of the second annual Shanghai Investing Summit is "Cross-Border Investing," and it will come at a perfect time to examine these issues. The event will be held in 8 May 2015 and is presented by the Richard A. Mayo Center for Asset Management and the Darden Center for Global Initiatives.
More from
Global Economies & Markets