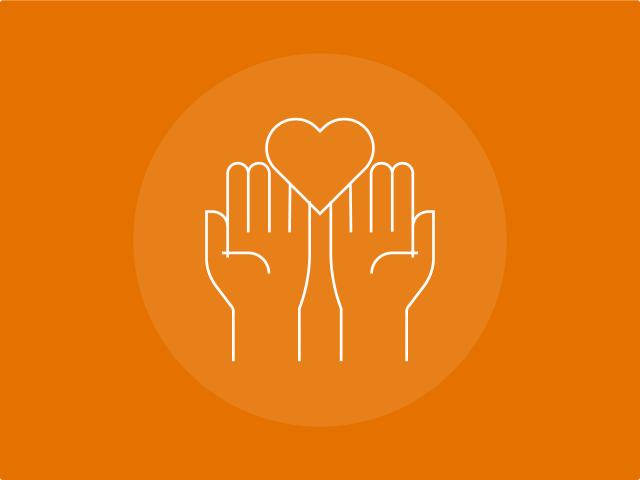 Leading Virtually Is Emotional
COVID-19 is having a major impact on how we live and how we work. It has disrupted our routines.
Many of us do not go to work anymore; we work from home. Our children do not go to school — they are at home with us. Many of us live in areas where our ability to engage physically with the world outside of our house is limited in order to slow down the spread of the coronavirus. Every day we read or hear about the coming economic downturn and potential job losses. We have been untethered from our place of work and our social life — "floating" out into space with our primary lifeline being virtual engagement.  
What are people feeling now? What are you feeling now? Are you stressed? Anxious? Fearful?
My talks with people at all levels of companies have produced these comments:
"I really miss seeing my work friends."

"I feel so alone — cut off from what is going on in the company." 

"I am worried about job cuts if the economy falters."

"It is hard working at my highest level worrying about what and how my children are doing."

"It is lonely working at home."

"The virus is scary."

"I worry about what is going on in the company that I am missing?"

"Connecting virtually is so different from working beside people."

"Am I in the in-group? How many meetings am I not invited to?"
The Power of Positive Emotions
Team performance is highly dependent on the emotional state of the team members. The science of adult learning and the science of Collective Intelligence is clear: Being in a positive emotional state enables the highest levels of individual and team performance and engagement. Positive emotions enable better learning, judgments and decision-making, innovation and creativity, and are necessary for people to emotionally connect with others in order to optimally collaborate. Being in a negative emotional state because one is stressed, anxious or fearful inhibits all of the foregoing. Emotions are important!
Studies show that the highest levels of human performance occur in small teams in which all members have a common purpose and values, deeply care about each other as unique human beings, have compassion for each other and trust each other. Trusting each other means believing that no one on the team will do you harm and that everyone is totally invested in each other's personal development and success.
People who come to virtual team meetings in a negative emotional state (stressed, anxious, fearful, worried, etc.) are not in the emotional state that will enable high-quality positive emotional connections with others.
It is the team leader's responsibility to create that positive emotional environment in virtual team meetings. 
Having Authentic, Caring Conversations
So, how can you create a positive emotional environment in every virtual meeting?
First, you have to spend time finding out what is the emotional state of each individual by having authentic, caring conversations that can enable people to become more emotionally positive.
What Are Authentic Caring Conversations?
They are conversations in which people truthfully share their beliefs and feelings.

They are conversations in which people express care about each other as unique people.

They are conversations in which people have permission to speak freely and truthfully in a respectful manner.

They are conversations in which people feel safe being themselves with others.

They are conversations devoid of competition and political gamesmanship.

They are conversations in which people are truly seeking to understand each other.

They are conversations in which people are truly listening to each other with caring compassion in a nonjudgmental manner.

          
Authentic, caring conversations create trust, trust enables positive emotions, and that enables high team-engagement and performance. How does one do that? Here are some approaches that have worked well with various consulting clients.
Creating a Positive Emotional Virtual Team Environment
I am assuming a virtual team of 10 or fewer people. Larger teams will require different time parameters.
First, have a special 60–90-minute team conversation just about feelings.
Convene your team with the purpose of having an authentic, caring conversation about what each person is feeling in their current situation. Stresses? Anxieties? Fears? The purpose of this is for people to share and for people to understand that everyone is having concerns — and everyone is in an adjustment period. This is the foundation that starts you on the positive emotions journey. You should only have to do this one time.
Before starting the individual sharing of feelings, the team leader should set out the ground rules upon which everyone must verbally agree to abide by: Do not judge the other; do not try to fix their problem. Listening means asking questions to understand what the speaker is feeling and not responding: "I feel the same way" or "I understand how you feel." Both of those answers are about you, not about the speaker, and they are self-centered answers. Listening is not about you. Truly listening to another is the most powerful signal you can send to someone that you truly care about them
Then the team leader should ask these two questions:
"Does everyone agree that everyone has permission to speak freely? Yes or no?"

"Is this a psychologically safe space? Yes or no?"
If anyone answers "no" or does not answer, then the team leader should explore that in a caring manner: "What can I (the team leader) do to help you feel like you have permission to speak freely?" Do not ask the person "why they feel that way," because the implication behind that question is that you the leader think there is something wrong with them. If you cannot resolve this easily, then ask the person if it is OK to continue and you invite him or her to participate when they feel comfortable.
Then we get to the moment of truth for the team leader. She or he begins sharing personal feelings and how that is impacting work, home life, physical condition, etc. The team leader has to be open, authentic and vulnerable — very human. This is not about showing you are strong or powerful or handling the disruption well — it is about talking about your insecurities, anxieties, fears and concerns. It is about being transparent and authentic. Your honesty is telling them that you trust them with knowing your innermost feeling.
Then the team leader should pick the team member whom she or he thinks is the readiest to have this type of conversation and ask him or her to speak. And when that person is through talking, the team leader should first express gratitude to the person for sharing and state something like: "I applaud your courage — it took courage for you to share your feelings with us." Ask everyone to applaud the speaker. Then ask who would like to speak next? And so on, with the team applauding after each member shares his or her feelings.
After everyone speaks, the team leader should ask everyone to individually write down the two key things they learned from having this conversation. Then everyone shares their two learnings, with the team leader going last. After this sharing, the team leader closes the meeting by asking "Is everyone in a good place now?"
That is the first big step. Then the next step is putting in place daily practices to be used in every virtual team meeting and that are designed to enable high positive emotional engagement. Here are some suggestions based on my consulting experience — these can work well.
Emotional Connection Daily Practices
You have to spend time at the start of each virtual meeting making sure that everyone can enter into the business conversations in a positive emotional state. Here are four practices to consider:
Is Everyone Really Present? First, as a team, do either a five-minute mindfulness meditation exercise or a coherent breathing exercise. Both are available for free on apps. The purpose is to enable inner calmness so one can be fully present in a calm manner without negative emotions, enabling open-mindedness, reflective listening, the diminution of reflexive emotional defensiveness, ego and fear. This practice helps people settle down and be more fully in the moment.
Emotionally Connecting: Second, each person "checks-in" — she or he summarizes how they are feeling and what mindset or attitude they have brought to this meeting. This sharing should be received with caring compassionate listening, not with judgments or responses. If a team member is not in a good place, this is good to know so that everyone can take that into perspective during the meeting. In cases of serious personal issues, the team leader can ask the person if he or she would like to leave and attend to those issues. If the person says yes, the team leader wishes the best and invites her or him to reach out when things are better, and the team leader will bring them up-to-date on this meeting. Then the team leader moves on to the purpose of or the agenda for the meeting.
Closing Reflections: At the end of each meeting, each person will share his or her feelings on how they felt the meeting went. Some companies I work with call this process a "check out." Then the team leader closes the meeting asking the team: "Is everyone in a good place?"
The next two practices occur outside team meetings
"Caring Ears": Each team member should choose a team member — who is not already a good friend — with whom he or she agrees to have a short mutual "how are you doing" virtual call every morning during the work week. People can talk about whatever — work or life — they like. The team leader should hold people accountable for making these calls — it one of the responsibilities of being on the team.
The team leader, depending on the number of members involved in his or her various teams, should make calls each day to team members, checking in asking each person, "How are you doing? Family OK? What can I do to help you accomplish your goals?" The goal is to talk to every team member at least twice a week, demonstrating you care.
These practices will take some time, but the pay-off is huge. Every group I have worked with has found that putting in place practices like these increases the quality of human emotional engagement in team meetings.
They will become second nature into the daily fabric of your organization. That is how you have more consistent virtual team performance.
Edward D. Hess is professor of business administration, Batten Faculty Fellow and Batten Executive-in Residence. His new book dealing with human relevancy in the Digital Age, Hyper-Learning: How to Adapt at the Speed of Change, is being published in August of 2020.
More from
Leadership & Management