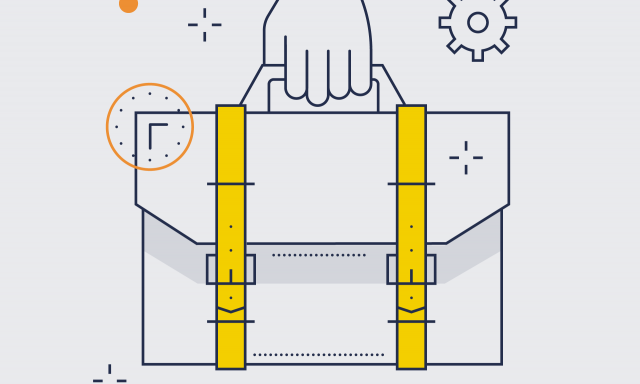 COVID-19 Will Accelerate a 'New Normal': Continuous Adaptation
I have been pondering how long the COVID-19 disruption of how we live and how we work will last. When can we return to our "normal"? The history of pandemics and the historical track record of our being able to develop and deploy effective vaccines does not give me any confidence that I will return to "normal" anytime soon.
That has led me to seek out thought leaders from various domains and to talk with some thoughtful senior business leaders that I know. That research and those discussions have been enlightening, because what has become clear to me is that my mental model of returning to the "normal" is limiting my ability to think deeply about how my personal life and my work life will likely change and how I will need to adapt.
By that I mean: Unless a miracle occurs and we have an effective vaccine by next spring, the old normal is history. It is not coming back. In fact, it is leaving us more and more each day as businesses are announcing that workers will be working remotely for a long time — and in some cases forever. Therefore, I believe "normal" is history — gone — bye-bye!
A New Mindset
In its place will be new mindset — a mindset of continuous adaptation. A mindset of hyper-learning: continuous high-quality learning, unlearning and relearning. The faster we accept that, the faster we can get on with transforming ourselves and our society so that we can flourish and thrive in the coming decades.
The potential economic destruction created by COVID-19 will take a long time to overcome. COVID-19 is going to require the evolution of humanity, and the enabler of that evolution will be technology: the convergence of several advancing technologies including artificial intelligence; virtual and augmented reality; nanotechnology; biotechnology; genetic engineering; increased computing power; increased big data; increased connectivity; and increased opportunities and risks that come with human surveillance.
COVID-19 may well be analogous the historical great natural destruction of our ancestors' habitat in the rain forests of Africa that forced our ancestors to learn a completely new way of life in the savannahs — the plains.
COVID-19 has already required businesses and educational institutions to embrace virtual human engagement and virtual learning. And what have we learned? In the business world, we learned that people could perform at high levels very efficiently working remotely. We learned in our education system at the higher levels that teachers and students could likewise do so. And we learned that many of our public schools struggled because of the lack of available technology, connectivity and learning design expertise. We have learned that Congress could meet virtually and try to do its business and that the Supreme Court of the United States could hear arguments virtually.
The World Will Not Stand Still
What could all of this mean? Well, if it takes us more than 12 months to "wipe-out" COVID-19 by a widely administered scientifically effective vaccine, then the world will not stand still. Advancing technologies will be widely adopted and we will move forward. That will open up marvelous opportunities for us to innovate and to alleviate many of the societal challenges that we have created over the last 50 years.
The data is clear. The state of the United States is at best a state of mediocrity, not excellence. We have the highest levels of income inequality since the robber baron days. We have the lowest rate of upward social mobility in our recent history. Our worker social safety net is very fragile. Our health care system is the most expensive in the world and hard to navigate, and our public high schools have lost their global leadership position. By a wide margin, our social safety net outside of Social Security is not at the levels of most other economically advanced democracies. COVID-19 has made all of this plainly and painfully clear.
I believe technology can be the enabler of a new way of working and a new way of living that can transform our country into a true world leader again. Technology can help us make the American Dream more real. Technology can bring the outside global world into our homes — probably the only place that we can be safe from the invisible killer — COVID-19.
The Demands and Democratization of Technology
Technology, though, has two big challenges. First, technology must be democratized and be easily available to every adult and child. No one should be left behind because of the lack of a device(s) or high-speed connectivity. Secondly, the mega-power of the big 5 technology companies has to be managed in ways that the technology and those companies do not hack our human brains and emotions and control humanity — which is possible. Power can corrupt. Greed can corrupt. A good-hearted, moral leader can be followed by an evil, autocratic leader. Technology has to be controlled to make sure that our founding principles of human liberty are not made meaningless by devices, implants and algorithms.
If we can democratize and control technology, it can revitalize small towns and cities that have been left behind as growth has become concentrated on the coasts and in a small number of growth hubs. If we democratize technology, technology can bring the world to us no matter where we live, making it possible for people to work at home, avoiding long commutes and high real estate prices in large cities. COVID-19 could bring back a sense of social community and economic fairness that existed in the era of great prosperity that occurred after World War II.
Democratizing technology means that digital literacy will be as important as learning to speak a language. Effective digital connectivity will be as important as electricity and clean water. Technology can democratize learning by bringing the world — arts, games, conversations, knowledge — into every home, from all over the world. Think about what has happened in the last few months. Live streaming of events from around the world have become common. Virtual tours of museums and at galleries have become easily available. People are attending/watching conferences in different places in the world at minimal costs. People are taking free courses to learn new things. We have learned that we do not have to be in the same physical space work-wise in order to produce good work and have productive, meaningful conversations.
We have also learned that many of our fellow citizens do not have the opportunities or financial resources necessary to get through this downturn. COVID-19 has made it undeniable that our internal systems are very fragile. Whether it is health care, education, social services or our economic system — fragility has been exposed. Political divisiveness, the lack of critical thinking skills and the dominance of "big money" currently limit our options. That is the reality and the opportunity.
The U.S., as a country, has a history of overcoming major social and political challenges. COVID-19 is such a challenge. It is what it is. And it can be accepted with a realistic mindset and a commitment/movement to create the next evolutionary stage of humanity, enabled by technology with the appropriate human protections. The new normal will be the evolution of human beings and society enabled by technology. The direction of that evolution, in the U.S., will be either optimizing the values this country has aspired to or the continued march toward a society characterized by divisiveness and inequality of: opportunity, income, health care, education and societal upward social mobility.
COVID-19 is "calling the question"!
We have a choice. What will it be?
Edward D. Hess is professor of business administration, Batten Fellow and Batten Executive-in-Residence. His new book, Hyper-Learning: How to Adapt to the Speed of Change, will be published by Berrett-Koehler in August 2020.
More from
Business, Ethics & Society