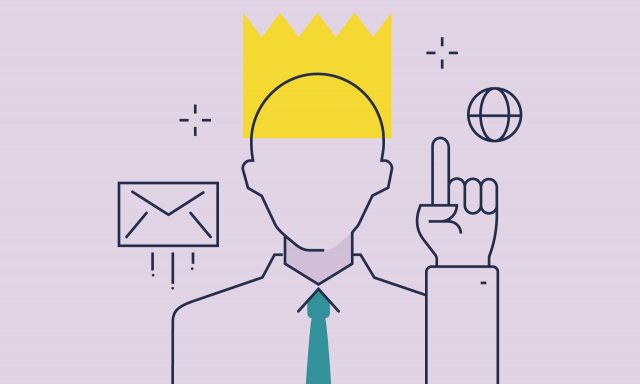 Communications in the Time of the Coronavirus: Lessons for Leaders
Since the novel coronavirus outbreak became a global pandemic, the world has been wrestling with extreme social and economic disruptions. While companies take action to address new business challenges and risks, they also have an imperative to provide their employees, customers and suppliers with fact-based updates at a regular cadence, says Darden Professor June West, an expert in organizational communication.
That places enormous responsibility on leaders, who face questions to which they often don't have answers, as events unfold with blindsiding speed. West's advice? "Even if you don't have anything to say, you have to say that. Be as transparent as you can, because in the absence of information, people create information, especially on social media."
West teamed up with Darden Executive-in-Residence Steve Soltis, an authority on management and leadership communication, to distill the following four lessons in communicating through the fast-moving crisis.
Know Your Purpose
In an environment of extreme uncertainty, crafting an effective message can be daunting. "You always start with a purpose," says West. "Ask yourself, 'Why am I writing or speaking?'"
Soltis recommends taking a step back. "When you're communicating during times of disruption," he says, "before you do anything, think about the crisis holistically. Instead of jumping in, it's important for leaders to be thoughtful and disciplined. Facts need to trump emotion. Leadership needs to be asking, 'What is it that we're trying to achieve with this communication campaign?'"
Understand and Influence Your Key Stakeholders
Effective communication, according to Soltis, requires empathy. "Ask yourself," he says, "What are your stakeholders' issues? What is important to them? What is their current mindset? And what is the desired mindset and how are we going to achieve that?"
A crisis, says Soltis, is always a chance to change mindsets in powerful ways. Take companies plagued by low morale and employee disengagement. "This could be an opportunity," says Soltis, "for businesses to really step up and change the game, and show that they care about their employees."
However, cautions West, if words aren't backed by actions, it's a recipe for disaster.
Putting Employees First

Priority number one has to be clear, consistent and empathetic communication to employees.

 

Address compensation and employment issues right off the bat, even if it means you don't know what the future holds. Employees need to know that this is top-of-mind for leadership.

Employees need to know what the company is doing to mitigate their risk of exposure and what the plan is when they get sick.

Employees need to hear from their direct managers at least once a day and from senior leadership at least once or twice a week.

Patti Wilmot, former executive vice president, PeopleFirst, Domino's Pizza
Have a Set of Communication Priorities
To ensure clear and consistent messaging, companies should have a set of guiding communication priorities and rules of engagement. "That gets everybody — from the C-suite to all managers — on the same page," says Soltis.
Guidelines that result in successful communication promote transparency, timeliness and put employees first, according to Soltis. "The last thing you want is to have your employees hearing what the company's doing through The Wall Street Journal or through customers. So the communication has to first go to employees, and then cascade to other stakeholder groups."
"Another important issue," says West, "is that cascading of information has to be very clear, so that whatever is coming out of the C-suite to the employees doesn't get distorted." 
Demonstrate Your Company's Resilience to Investors
The COVID-19 crisis has created volatility in the financial markets. Therefore, public companies have an obligation to keep their shareholders abreast of the pandemic's impact on their operations and what they are doing to weather the storm. Take earnings calls, through which CEOs are now communicating with the investor community. "One of the themes we're seeing in those earnings calls," says Soltis, "is: we've weathered crises before, we're going to get through this, but it's going to take a lot of hard work. There will be some new learnings, there will be new adaptations that will affect our business model, but we will be a better organization for doing so. And that's what Wall Street wants to hear."
Establishing Leaders' Credibility

"The most important thing we've done correctly started years ago: Establish the CEO as a highly credible source among employees. So in a time of crisis and tremendous uncertainty, we already have a leadership voice that without question is trustworthy. Sounds simple, but it underscores how important it is to establish that voice as credible and authentic during 'peacetime' so it's effective during a crisis."

Ken Askew, Managing Director, MUFG Bank Ltd.
At a time of uncertainty and growing anxiety, having transparent, consistent and empathetic communication with key stakeholders is more critical than ever, according to West. "How you respond and communicate now," she says, "can have a lasting impact on brand reputation. Correcting communication mistakes to regain trust is a costly business. That's why it's critical to get it right from the start."
This article was developed with the support of Darden's Batten Institute for Entrepreneurship and Innovation, at which Gosia Glinska is associate director of research impact.