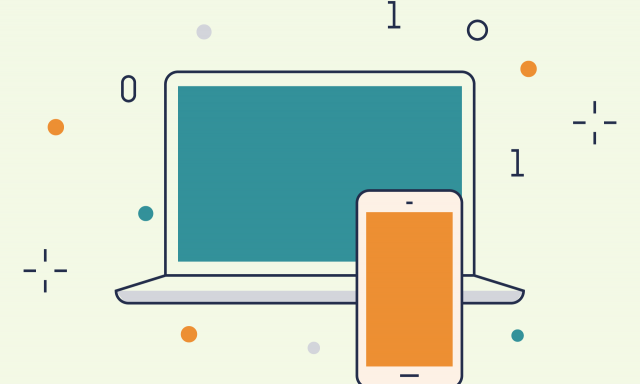 Chips on the Table: Chinese Consumer Electronics Manufacturer Bets Big on European Microchip Maker
THE BIG IDEA
It had taken Xuezheng Zhang just over a decade to transform Wingtech — which he'd founded in 2006 in Shenzhen, China — from a 30-person startup into the world's biggest contract manufacturer of mobile phones and a top manufacturer of 4G/5G intelligent devices and terminals. An electrical engineer by training, a marathon runner by choice and an entrepreneur at heart, Zhang's keen understanding of his fast-changing industry and staggering work ethic had made him a rising star in China's massive high-tech manufacturing sector. But Zhang knew that Wingtech was only as strong as the weakest link in its global supply chain — and when it looked like that link might break, he decided to make a big, bold move.
THE SCENARIO
China manufactures nearly a quarter of the world's high-tech goods — smartphones, personal computers, smart TVs and the like — but it produces only a fraction of those goods' critical component: microchips, or the tiny bundles of semiconductor-bound integrated circuitry that power electronic devices. Most chips are purchased from American companies such as Intel, Nvidia and Qualcomm, then incorporated into nifty high-tech products in China's factories before being shipped around the world for rebranding and sale to consumers.
In 2017 and 2018, Zhang and other Chinese business leaders watched nervously as the Trump administration moved aggressively to ban Chinese telecom heavyweights Huawei and ZTE from doing business with American firms, including its chipmakers. American policymakers seemed poised to do significant damage to China's high-tech manufacturing sector — including Wingtech.
Zhang was struck with a bold possibility. Although it would be a strategic and financial stretch, could Wingtech acquire its own chipmaker, thus ensuring the supply of his products' essential ingredient and boosting other Chinese companies' access to chips? 
In 2016 Zhang had invested $200 million in Netherlands-based chipmaker Nexperia, which boasted a 14 percent share of the global semiconductor parts market and revenues of some $1.5 billion. With more than 11,000 employees around the world, the company's semiconductor components were built into automotive and industrial equipment, computing devices, and a wide range of "smart" mobile and consumer products such as those manufactured by Wingtech. Known for its consistently high quality and relentless emphasis on efficiency, it had a particularly strong presence in the massive automotive technologies sector. 
As a result of his 2016 investment, Zhang had earned a seat on Nexperia's board. He knew the company sought to expand in China's booming market — and he started to see the enormous potential synergies of merging Wingtech and Nexperia. From Nexperia's viewpoint, a successful integration could accelerate its business in China, help it expand its offerings in consumer electronics, and allow it to seize the huge opportunities associated with 5G and the Internet of Things (IoT). From Wingtech's viewpoint, the acquisition of Nexperia would not only secure its supply of microchips and help it expand into the fast-growing automotive technology sector, but also position Wingtech as the largest semiconductor company with an A-share listing in China. The acquisition of Nexperia would be a major step forward not only for Wingtech, but also for the Chinese semiconductor industry.
THE RESOLUTION
On 25 October 2018, Wingtech, with funding from a consortium of chip-dependent Chinese manufacturers, announced a deal to purchase 80 percent of Nexperia for $3.6 billion. The deal marked the largest semiconductor-related acquisition in China's history, and Wingtech was the first Chinese company to acquire a leading global semiconductor manufacturer. Notably, the acquisition was among the last such high-tech deals to be OK'd by the powerful Committee on Foreign Investment in the U.S.
Zhang's instincts had been spot-on. And in pursuing the multibillion-dollar transaction, he had only the help of an accountant and a part-time assistant; he didn't enlist any investment bankers. 
In the two years since the merger, Nexperia and Wingtech have been hard at work coordinating their respective expertise in communication, semiconductors and automotive technology, as well as their advanced R&D capabilities and supply chains, to develop innovative new consumer and IoT technologies. With the advent of 5G networking, Wingtech-Nexperia looks like it's ready to take off.
THE LESSON
When faced with a looming threat, Zhang acted quickly and decisively, but his actions were neither hasty nor panicked. As he watched U.S.-Chinese tensions mount, he realistically assessed the likely outcome for his business. He then leveraged his business contacts, knowledge and insight to make a big, smart move. Zhang's flexibility and presence of mind in the face of existential danger allowed him to change course and continue moving forward according to a different — and even more ambitious and rewarding — route. In turbulent times, a cool head coupled with bold action is the key to survival.
The preceding is based on the case Wingtech Acquires Nexperia: Will the New Company Fly? (Darden Business Publishing) by Darden Professor Ming-Jer Chen, Y.P. Chan and Mary Summers Whittle.