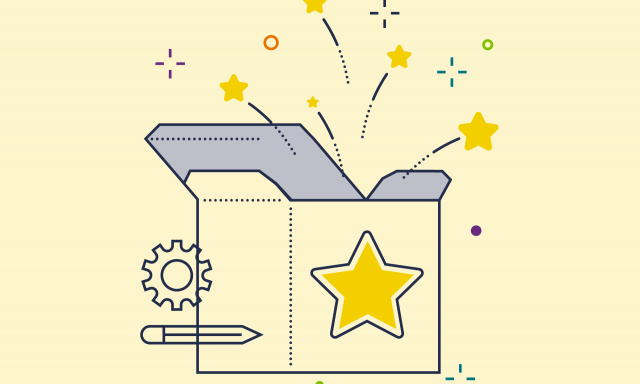 Artificial Intelligence: Marketing's New Moment of Truth
Today's big marketers and top consumer packaged goods (CPG) companies are waking up to a bracing new reality.
While the CPG firms continue to lose market share, tech giants with unprecedented consumer reach, such as Facebook, Amazon, Netflix and Google, have assumed a powerful new role in the marketing dynamic through a heavy reliance on artificial intelligence (AI). "It's really a tale of two cities," said Darden Professor Rajkumar Venkatesan. "One side that has no clue what is going on and another side that is appropriating a lot of wealth and market capitalization by being a network that is able to leverage AI technologies."
To be successful, Venkatesan argues, companies must move from simply being a node on a platform to reach customers to behaving like a network — a market channel that facilitates interactions among consumers themselves, and with their brands. "Marketing has gotten more complex," Venkatesan said. "Customers are talking to customers now and brands need to understand that to be successful."
Where to Start?
Venkatesan proposes an AI "canvas" for marketers, which outlines the journey from node to network and through which marketers can deploy machine learning technologies to compete for customer attention. This canvas involves four steps companies must take to complete the journey:    
Inquire whether there are any quick-win opportunities to use AI in specific activities, such as display ads, and decide whether to outsource these activities and learn from the networks.
Determine whether marketing processes, like pricing or product development, can be completely automated.
Based on proven success, identify the AI capabilities that set marketing processes apart from the competition and work toward best-in-class status.
Create new revenue streams using these AI capabilities. 
As companies progress through these steps, they can apply machine learning to create marketing AI "moments of truth," where the brand interacts directly with the consumer to influence perception.  
Venkatesan offers several real-world examples of nodes pursuing AI moments of truth at various steps in the canvas framework.
Coca-Cola used data collected from its smart drink machines — which offer customized options to the consumer — to launch a new flavor based on popular choice: Sprite Cherry.
Thread provides a personalized fitting experience while using AI tools to allow each personal shopper to serve thousands of customers.
Vivino is differentiating its brand by connecting customer-captured images of wine labels to a network of customer-driven reviews, fine-tuning personalized recommendations based on subsequent searches and purchases.
"This is the mind-shift that is needed," said Venkatesan. "Nodes that become networks as a result of multiple customer connections and personalization."        
Venkatesan says the use of AI in marketing isn't a fad or hype. "There are some technical elements that are really game-changing and here to stay."
Yet movement among node companies has been slow and even the idea of AI can prove daunting.  Venkatesan says that when asked, most node companies still consider the use of AI in marketing a new idea and would label themselves as "novice." A February 2019 CMO survey supports these findings, yet it also predicts that product and service companies will ramp up efforts to incorporate AI capabilities into their marketing toolkits within the next three years.1
The game is changing fast, Venkatesan says, and only those node companies that harness AI to curate and personalize the customer experience will survive. 
The paper "Understanding the Role of Artificial Intelligence in Personalized Engagement Marketing," co-authored by Venkatesan with Professors V. Kumar and Bharath Rajan of the J. Mack Robinson College of Business at Georgia State University and Jim Lecinski of Kellogg School of Management at Northwestern University, will be published in the California Management Review in summer 2019.
 
1Christine Moorman, "The CMO Survey®: Highlights and Insights Report," sponsored by Deloitte, Duke Fuqua and the American Marketing Association, February 2019, https://cmosurvey.org/results/february-2019/.
More from
Data & Analytics