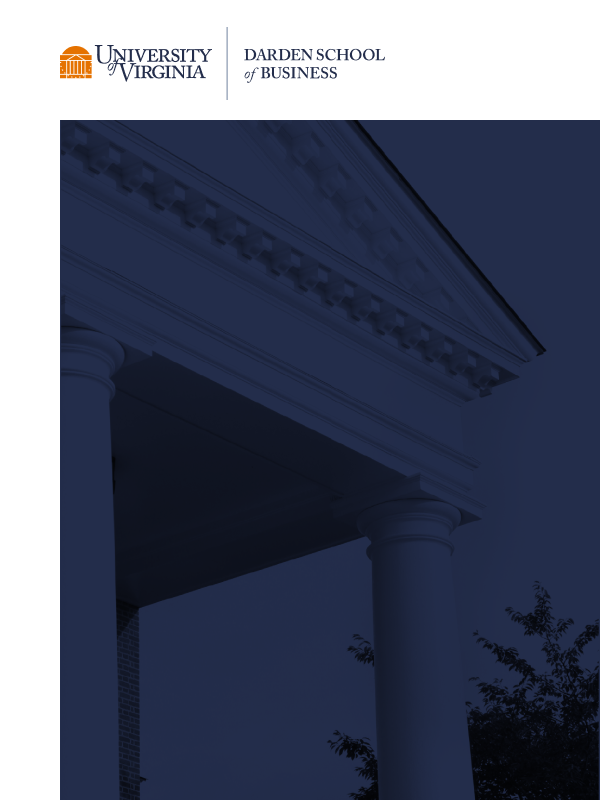 All a Twitter: Tips for Developing Your Social Media Brand
Saturday, 28 January, marked Lunar New Year, the first day of the Year of the Rooster. The rooster, an animal known for its strut and attention-grabbing morning crow, is associated with image, something we should all keep in mind this year. What better time to work on your personal brand?
As a former chief marketing officer (CMO) and now a professor, I share insight from social media gurus as well as from my own journey as I began to develop my professorial brand using Twitter, one of the most popular social media platforms for business professionals. Here are some simple ways to get started on Twitter for a 20-minute-a-week investment.
Getting Started: Leveraging Twitter to Build a Professional Brand
1. Set an objective. What do you hope to accomplish? While I had managed a team of digital experts in my prior life in practice, I had abstained from developing my own brand via social media because of the inherent risk. However, in my new career as a marketing professor, developing hands-on social media experience became important. My original goals were: (1) to ensure that I had a degree of tactical knowledge to enable me to be effective in the classroom with students who had grown up with social media, and (2) to do so while eliminating any career risk.
2. Identify your target. Who is your audience? In the context of a professional brand, who are the people you want to build your network around? My target at the beginning was simple because it centered on the intersection between my knowledge (having been a CMO), my writing (as a Forbes contributor), and my research (how C-level leaders impact marketing): CMOs. Over time, it has evolved to include CMOs and those who aspire to achieve C-level marketing leadership roles.
3. Create a strong Twitter handle. Just as naming a product matters, your Twitter handle matters. Shorter handles make it easier for others to tweet, because of the limitation on characters. You want your handle to be simple, memorable and linked to who you are.When I picked a handle, I thought about whether I wanted something that was focused on my target/content area (e.g., @CMOMarketer) or my actual name (@KimWhitler). I decided to focus on my name because I was trying to build my brand (and it would be easier for my target to remember).
4. Create a strong bio. Your bio is quite important because it is the essence of your brand. Who are you? You want this to be relevant to your target because many people decide to follow or not follow you based solely on your bio.How do you design a strong bio? To start with, it shouldn't include all possible information. It should focus on those items that describe a combination of who I am (e.g., interests and expertise) and what matters to the target. Additionally, you'll see below that I included the primary topic I'm interested in (#CMO), so that I can be found in searches.
Author's current Twitter bio:
Former #CMO | Prof at Darden Business School | Forbes and CMO.com Contributor | Desire to help CMOs Grow & Succeed | tweets are my own
5. Tweet only on topics relevant to your target (e.g., content strategy). This is where consistency and discipline come in. If you tweet about cooking, marketing, Australia, golf, puppies and college, it will be challenging to develop a clear brand … and difficult for any target to know why to follow you. Following through on my example above, I tweet almost exclusively on content related to CMO issues.
6. Minimize the risk. You want to create discipline by constructing guardrails that guide all content to ensure you minimize the downside. I have a few rules to this end: (1) don't tweet on hot-button issues; (2) don't tweet if judgment is impaired; (3) stay positive; (4) don't get baited into arguing, defending or debating; and (5) stay disciplined and only tweet on topics related to content strategy. Finally, practice the golden rule of social media: When in doubt, ignore.
7. Start tweeting … slowly. An easy way to start is to identify 10 people who are influential in your content area and then simply retweet their tweets. For example, for my content area, I'd Google "most influential CMOs" or "people who influence CMOs." I'd identify 10 individuals and then look them up, follow them, and retweet them.There are a few benefits: (1) you are limiting your risk because you are retweeting a best-in-class influencer in the space; (2) it's fast; (3) you are building your network with high-quality people (most leaders in social media will follow you back if you follow them); and (4) because you are in a learning stage, it's smart to "apprentice" by observing the habits of leaders.
Conclusion
Building a successful social media brand can't hurt you if you are disciplined and strategic about it, and for many jobs, it can benefit you. Today, there are companies (in particular startups, venture capital-backed firms) that want to see applicants demonstrate brand-building ability and look at the individual's social media presence for that evidence. But it takes months and years to develop a following and build a brand. That's why it's important to start building your brand now. Invest 20 minutes a week in creating and developing your Twitter brand, and when you need a social brand, you will be ready.
The preceding is adapted from and excerpts Darden Professor Kimberly A. Whitler's technical note Build Your Brand With Social Media: How to Get Started Using Twitter (Darden Business Publishing), which expands on this material and provides valuable tips for generating followers and retweets.
More from
Marketing & Sales