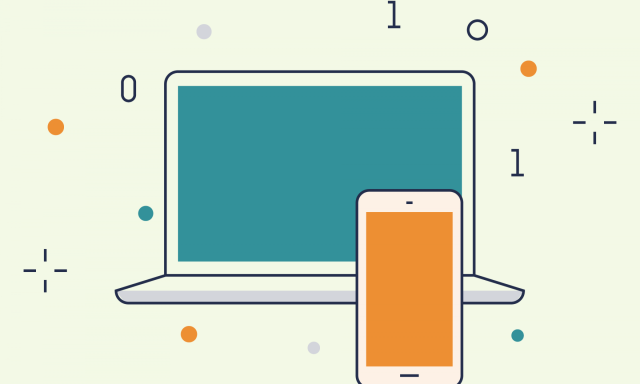 5 STAGES OF AI MATURITY IN MARKETING: A BLUEPRINT FOR THE MARKETING REVOLUTION
Line, a messaging app popular across Asia, has been largely responsible for popularizing a playful and engaging twist to traditional text communication: Participants can use "stickers," illustrations that convey emotions and messages, as a means of expressing themselves. 
Unilever, the global consumer goods powerhouse, recognized the potential of stickers as more than just fun emoji. Creating its own stickers for the platform, the company saw an opportunity to connect with consumers and, in the process, amass a treasure trove of consumer data that would revolutionize its approach to marketing.  
Unilever's inventive strategy focused on Thailand, where the corporation harnessed the power of stickers to promote its Dove soap brand, resulting in 6 million downloads. This provided Unilever with a valuable source of first-party data, adding to its database that now encompasses nearly one-third of Thailand's population. 
This vast pool of user data has empowered Unilever to embrace data-driven marketing, leveraging artificial intelligence and machine learning to create highly personalized marketing strategies tailored to individual customers.  
"The real magic lies in the personalization — understanding the unique preferences of each customer and delivering targeted content, offers and experiences that resonate deeply," explained Darden Professor Rajkumar Venkatesan. 
According to Venkatesan, co-author of The AI Marketing Canvas, Unilever's case serves as an invaluable lesson for businesses worldwide. In the book, Venkatesan and co-author Jim Lecinski detail several examples that showcase the value of first-party data, even when a company doesn't directly sell products to consumers or relies heavily on channel partners for distribution. 
In the digital economy, data is the lifeblood of successful marketing strategies. As technology and AI continue to advance, businesses are increasingly turning to data-driven marketing to gain deeper insights into customers.
To guide companies through this marketing revolution, Venkatesan and Lecinski have devised a comprehensive blueprint that outlines five key stages of AI maturity in marketing.  
FOUNDATION: GATHERING THE DATA
The journey toward AI-driven marketing begins with the foundational stage. At this juncture, companies must focus on collecting the data required to fuel AI-powered initiatives. "The key differentiator here is the source of the data — first-party data, gathered directly from consumers," Venkatesan said. 
This approach offers a competitive advantage, he added, especially in regions like Europe, where stringent data protection rules — such as the General Data Protection Regulation (GDPR) — limit the use of third-party data. By directly engaging with consumers, Venkatesan said companies can build a robust foundation for their AI-driven marketing efforts.
A good example of the benefits of the foundational phase can be found with The Coca-Cola Company, which gathered data through its Freestyle dispenser — an innovation that enabled customers to personalize their soda by mixing and matching various flavors. 
"The data generated by this customization was sent to corporate headquarters, paving the way for successful product development, such as Sprite Cherry and the more advanced Powerade Power Station, which offers one-to-one personalization," Venkatesan said. 
EXPERIMENTATION: REFINING THE CONSUMER EXPERIENCE
Once the foundation is established, the second stage involves experimentation. Here, companies embark on a journey of trial and error, conducting a plethora of experiments aimed at enhancing the consumer experience. These experiments can span various objectives, such as attracting new customers, retaining existing ones, stimulating growth and fostering advocacy. 
Consider Starbucks and its highly rated rewards program. Through experimentation, the coffee chain gathered a wealth of data, including customer contact information, purchase behaviors, redemption of offers and even mobile device ID. Starbucks refined its approach over a decade of experimentation, ultimately shifting from sending 30 handcrafted emails per week to employing AI to send 400,000 hyper-personalized emails in real time. 
The critical aspect at this stage is not only to innovate but also to keep a watchful eye on the financial returns, noted Venkatesan. "Experimentation allows businesses to refine their strategies, aligning them more closely with consumer expectations," he said. 
EXPANSION: A HOLISTIC APPROACH TO PERSONALIZATION
As companies gather valuable insights from their experiments, they enter the third stage: expansion. This is where businesses grow their understanding of consumer behavior and preferences. 
The aim is to extend personalization beyond one specific aspect of the consumer relationship, as Venkatesan explained: "Here, the focus shifts to tailoring various touchpoints in the consumer journey. Companies build on the knowledge gained during experimentation to create a more seamless and personalized consumer experience." 
Thread, now owned by the British retailer M&S, exemplifies the expansion stage. Leveraging AI, the fashion brand personalized wardrobes by combining recommendations from personal shoppers with algorithms distilling data from various sources. This approach allowed Thread to serve tens of thousands of customers with personalized service, far more than human personal shoppers could have done alone. 
TRANSFORMATION: ALL-ENCOMPASSING PERSONALIZATION
The fourth stage, known as transformation, represents the pinnacle of AI maturity in marketing. At this point, companies aim to personalize every facet of consumer engagement using AI. This requires substantial investments, Venkatesan noted, including the development of in-house capabilities or even acquisitions of specialized companies. 
"Transformation ensures that every interaction with the consumer is finely tuned and customized to their individual preferences, further strengthening the brand-consumer relationship," he said. 
Disney's MagicBand is one example. The pass monitors the movements of theme park visitors, examines their buying patterns and promptly transmits this data to Disney. This simplifies the customer experience by helping the company predict customer actions, adapt staffing levels and encourage guests to visit other attractions. "The results are improved efficiency, increased operating margins and strong footfall," Venkatesan said.  
MONETIZATION: EXPANDING OPPORTUNITIES
In the final stage of AI maturity in marketing, companies have honed their skills and capabilities to an exceptional level. With a solid foundation, a wealth of data and advanced AI expertise, businesses can now explore monetization. 
"This may involve developing a new business model, offering AI as a service to other companies or creating revenue streams by capitalizing on the AI capabilities they've cultivated," Venkatesan said. "Monetization opens up new horizons, enabling companies to extend their AI prowess beyond their own operations and into the broader market." 
Alibaba serves as a good case study. Starting as an online marketplace for buying and selling goods, Alibaba has evolved into a data-centric ecosystem that links together vendors, advertisers, service providers, logistics firms, manufacturers and financial service providers. Underpinning this transformation is Alibaba's "smart business" model, which incorporates machine learning, enabling businesses with common goals to make strategic decisions together within a digital network. 
Ultimately, by following Venkatesan's five stages of AI maturity, companies can leverage AI and data-driven strategies to create deeply personalized experiences, setting the stage for a more engaging and impactful future in marketing.
More from
Marketing & Sales