Image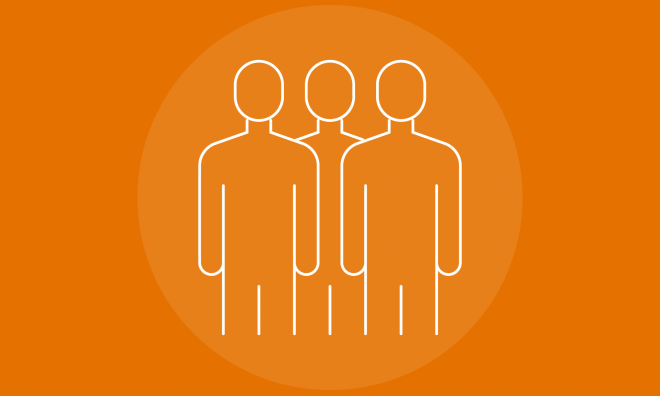 The Waiting Game: 3 Strategies to Improve Queueing (and Customer Satisfaction)
For a moment during the COVID-19 pandemic, it seemed you'd never wait in line again: Roads were bare of traffic, retailers operated with capacity limits, and many places — gyms, museums, movie theaters — required advanced bookings from the few who showed up. But now that the country is opening up again and the zest for life is high, queueing will be back, potentially with a vengeance.
Waiting in line is no one's favorite thing, but the circumstances in which we find ourselves queued up play a huge role in how we experience the delay, according to Darden Professor Elliott N. Weiss. Your mood depends on what you are waiting for — it is a chance to score something buzzy and fun, such as a reservation at a hot restaurant or new limited-edition sneakers? Or are you having to wait to buy milk and sandwich bread because the whole world arrived at Trader Joe's just when you did?
Weiss notes that people feel especially frustrated when lines are unexpectedly long, when the wait is tedious and when the system seems unfair.
In research published in the journal Business Horizons, Weiss and his co-author, Chad Tucker, outline three strategies businesses can use for making lines better — three important E's: Eliminate the Wait, Manage Expectations and Enhance the Experience.
Eliminate the Wait
Speeding up the service process is the most obvious strategy, but it's also the most difficult and cost-intensive one. It can be tricky for retailers to forecast demand, and many businesses operate without sufficient margin to pay for extra staff. Weiss and Tucker recommend businesses think creatively. For instance, does a hospital whose patients complain about a wait to get into the parking garage need to build more parking spots or create more robust telehealth outreach? Can they provide a shuttle for patients coming from an assisted living community?
In Business Horizons, Weiss and his co-author suggest retailers consider a single, central checkout line, which doesn't necessarily cut waiting time, but levels the playing field. With one central queue, patrons don't have to play a guessing game about which checkout point will move fastest. Research shows that people feel highly aggravated when they're stuck in the "slow line," yet they give no mental bonus to the retailer when they choose the line that goes quicker. Over the past decade, retailers TJX Cos. (parent company to Marshalls and TJ Maxx), Staples, Michael's and many others have switched to a single check-out lane.
Retailers can also look into ways to manage arrival times, where possible, through shopping appointments or alerts. Google search now includes bar graphs that lets browsers know about potential waits — for instance, a search of Trader Joe's at 3 p.m. on a Tuesday might show that shopping now is a "less busy time" and "people spend an average of 20 minutes here."
Manage Expectations
"The line takes 30 minutes from here." Disney, famous for serpentine queues that unfold as you turn corners, places these signs all over its amusement parks. It's one of the masterful ways the company manages its guests' expectations. In fact, typically, the "wait from here" is shorter than Disney posts so that queuers get the psychological boost of the wait taking less time than expected. Waits that are both unexpected and of unknown duration are the most poisonous combination, so companies should do what they can to help customers make educated choices about delays by advising how long the wait might be. The world's busiest airport, Hartsfield-Jackson Airport in Atlanta, for instance, posts its security check wait times so people can look it up online in advance and plan their arrival accordingly. Studies show that customers deal with a long wait better when they opt in rather than feeling surprised.
As part of managing people's expectations, Weiss advises companies refine the "pre-process wait" by making sure people are greeted when they enter the store, that they are given clear and accurate advice on how the process works ("take form B into this line") and that as much of the work is done in advance as possible. Medical offices, for instance, have reduced in-office wait time through "preregistration" — calling patients before their appointments to collect insurance details.
Enhance the Experience
While making the wait fun may be a stretch, businesses should at least make waiting in line diverting enough that the time passes unnoticed.
Research shows it doesn't take much. In the 1950s, a landlord discovered that by installing mirrors near elevator banks, people could pass a few moments checking their appearance and would notice the elevator wait less. Even giving people a "job" while they wait helps. Famously, airlines realized that customers hated lingering by the carousel for their luggage but didn't mind if the airlines absorbed the wait time by creating a long walk between the arrival terminal and the baggage claim area. The app Waze will reroute drivers on physically longer routes simply to avoid the tedium of sitting in stopped traffic. Stacy's Pita Chips, now owned by Frito-Lay, started when founder Stacy Madison gave out the chips to appease customers waiting in line for her sandwiches.
Sometimes the best idea is to free people to make their own fun. Call centers often give customers the option of receiving a call back, rather than listening to hold music.  Restaurants get more people to join queues when they take patrons' mobile numbers and send texts when tables are ready so the waiting patrons can continue to shop or socialize without having to monitor the line. Of course, the ultimate win-win is the "wait in the bar," which allows the business time to sell high-margin drinks while patrons wait.
Because lines detract from your business, have patrons do anything but keep exact track of the time, Weiss says.
Elliott N. Weiss co-authored Queue Management: Elimination, Expectation and Enhancement, which appeared in Business Horizons, with Chad Tucker.  
More from
Operations & Technology