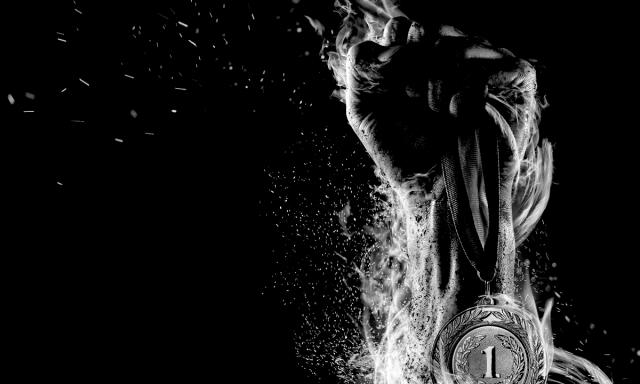 The Stakeholder Podcast: Race in Business and Sports in Society
Professor Ed Freeman's The Stakeholder Podcast features interviews with some of the world's most interesting practitioners of purpose-driven business. With new episodes posted weekly, the podcast aims to transform the way listeners think about business, sharing the perspectives of business leaders and entrepreneurs about how trying to achieve something more than just financial gain actually made their businesses more successful — while creating real benefits for society.
In a recent episode, entrepreneur, engineer, financier, athlete and Darden alumnus Bill Shelton (MBA '93) reflects on how he has leveraged his corporate and entrepreneurial success for social good. "I have always been interested in doing stuff that was good for society and that also made me a lot of money," he tells Professor Freeman.
While at Darden, Shelton was one of very few African American students — he recalls some white students saying in one of Professor Freeman's classes, "We are a lot better now [on race] than we used to be." Shelton replied, "Yes, but I am not on the 40-year plan." Wanting to effect social change more quickly and permanently motivated Shelton, while still a Darden student, to develop a software business to help transform the urban school system. Taking a one-year leave of absence from his first job after receiving his MBA, he turned that same plan into a successful startup.
His career on Wall Street took Shelton to several investment banks. "The banking industry is closer to a meritocracy than any other industry — I like that, because you can keep score. In most of my jobs, I was disadvantaged because of the color of my skin. In banking, I could point to the numbers, and the numbers would have a correlation to my compensation. I also loved the directness — and on Wall Street, they let directness and that discomfort happen."
When he decided to leave banking, Shelton recalls discussions with his business partner about transforming sports for women — as an elite athlete, Shelton knew how the habits of athletes could translate into performance in careers after athletics. Shelton founded EOS to help female athletes translate their success in sports into successful corporate careers and sponsorships.
"99.6 percent of the 60 billion dollars in sports sponsorships goes to men. Only two of the top-paid athletes in the world are women. But women are controlling 70 percent of household purchasing decisions." So, Shelton says, "There's an opportunity for companies to match up authentically with EOS' 621 female athletes, who on average have 20,000 followers each." He explains that female athletes' engagement with their followers is deeper, more values-centered than other celebrities on social media: "They aren't famous for being famous. They are famous for what they have done. You can get a higher ROI by partnering with them because their followers respect what they have to say."
Listen to Bill Shelton and Ed Freeman discuss race in business, the importance of sports in society and why going from being very wealthy to very, very poor shouldn't scare people away from starting their own businesses.
More from
Entrepreneurship & Innovation