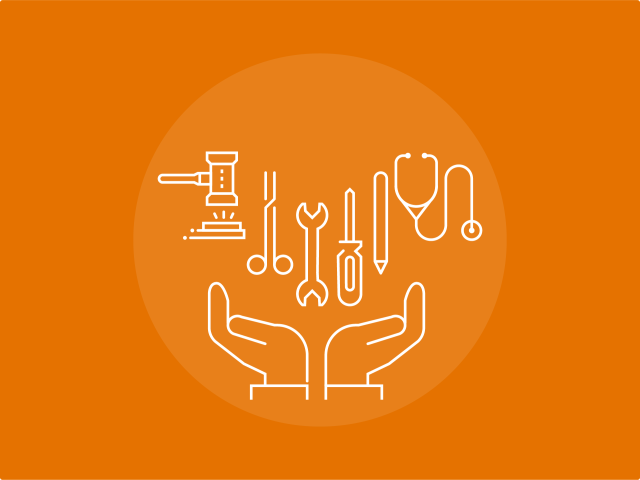 How Process and Practice Can Combat Bias
Business as Usual?
We know that firms with more women, more people of color, greater social heterogeneity, and a broader variety of thought, expertise, experience and perspectives outperform others across virtually every measure of performance and sustainability.1  Yet it seems that a certain weariness — a diversity fatigue, a pervasive desire to return to "business as usual" — has crept into the corporate psyche.
Combatting this stagnation is not easy. Change of any kind is almost invariably challenging. But it is almost always necessary. Diversity and inclusion are not just the right thing to do morally, they are the right thing to do for business. An effective diversity, equity and inclusion strategy should be a mainstay — a fundamental pillar of business as usual — for any organization looking to unlock the promise that we know difference brings.
The Organization's Job
"Organizations need to take every opportunity to communicate what is expected of their leaders," said Darden Professor Melissa Thomas-Hunt, an expert in diversity, equity, inclusion and belonging. "It's not the organization's job to change attitudes. But it is their job to weave their values into the processes and practices that reinforce company culture."  
Empowering diversity and enacting inclusion requires leaders to articulate a vision and keep that vision front of mind. It means overcoming inertia and resistance from those discomfited by change. It involves putting into place the systems and structures, the accountability measures, and the metrics to ensure that talented people thrive and advance unencumbered by obstacles, systemic biases or discriminatory policies.
It is about creating the scaffolding and the support to do the difficult and often tiring work ahead. And it means not only welcoming but normalizing difference across organizations and their ecosystems.
Beat the Bias
Human beings are inherently biased. Our biases come from certain heuristics — shortcuts we take that help us distill information and make fast judgements.
The problem is that biases can lead to incorrect assumptions, impaired thinking and the kinds of errors that result in unfair performance evaluations and promotion practices. But biases often fly under the radar and are hard to beat.
To combat this, organizations can implement standardized procedures that minimize the discretion that managers use in evaluating people. How?
Recruiting and Retaining Talent
Take hiring. To eliminate as much bias as possible, ensure that questions are focused around skills and asked uniformly of all candidates.
And to regulate the influence of bias across the micro-assessments we routinely make of employees on a day-to-day basis, a good practice is to impose structure. Find a time to make notes on performance, and do this routinely. Write them down and keep them organized.
These may be thin slices, but over time they become habits that can help keep bias in check and protect our cognitive processes from heuristics.
We don't have the time, the luxury or even the faculties to monitor our thinking 24-hours a day. So putting structures in place is absolutely critical if we want to enact fairer assessments of people's performance and retain the diverse talent that strengthens our businesses and our bottom lines.
Because at the end of the day — as we well know — for organizations to succeed, they need to fully leverage the talent they have.
The preceding is drawn from the white paper Diversity, Equity, Inclusion and 5 Things You Can Do to Normalize DEI in Your Organization.
1Laura Morgan Roberts, Lynn Perry Wooten and Martin N. Davidson (eds.), Positive Organizing in a Global Society (New York: Routledge, 2016).
More from
Business, Ethics & Society