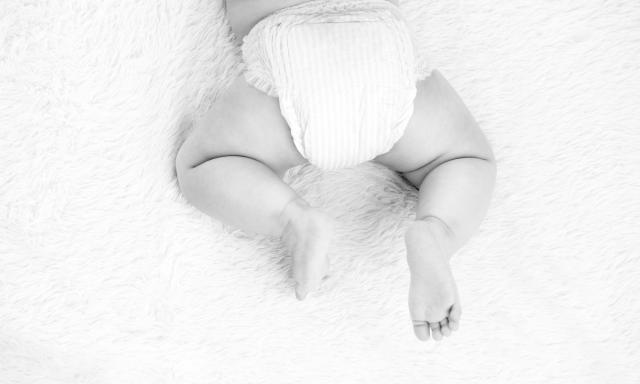 Pivoting in a Pandemic: From Diapers to Mask Production in China
The Big Idea
In 2005, Chinese entrepreneur Bin Lin had founded his Fuqing, China-based diaper company, DaddyBaby, as a high-end innovator in China's competitive baby diaper market. Early in 2020, Lin was presented with an opportunity to make a new product: face masks. With the world on the brink of  pandemic, representatives of the government of Fujian province, China, had approached Lin with the request that he switch to mask-making. But what would such a change mean for the company Lin and his family had worked so hard to build? Should he risk converting several of his diaper-making assembly lines into mask-making lines? How should he balance an ethical imperative against the risks of entering a completely new and uncertain market? 
The Scenario
A lifelong entrepreneur, Bin Lin had seen an opportunity in the early 2000s to enter China's foreign-brand-dominated diaper market. In 2005 he launched his own high-end domestic diaper manufacturing company, which he named DaddyBaby. For 15 years, Lin worked hard to build his brand, which became well known and highly regarded in China, and made strong inroads into other Asian markets.
When COVID-19 struck, Lin and his countrymen had watched in shock as China entered a state of alarm and strict lockdown. Then, on 27 January 2020, Lin received a completely unexpected phone call: It was the vice mayor of Fuqing, who wanted to know if Lin would be willing to convert his diaper manufacturing facility into a mask-manufacturing facility that could serve the people of Fuqing and surrounding Fujian province. 
By the Numbers
Nine days prior to the phone call, the Chinese government had placed the Chinese city of Wuhan under full lockdown, aiming to contain the spread of the novel COVID-19 virus. In Fujian province, (in which the city of Fuqing is located), the mayor predicted a need for more than 20 million masks per day to protect the entire population of 36 million people. Fujian had total production capacity of some 800,000 masks per day.
But Lin had his own numbers to think about. The mayor had put forward a 14-day deadline to begin producing masks. Under any circumstances, such a rapid change would be incredibly difficult — and Lin immediately thought of additional significant challenges. In order to produce the desired quantity of masks, he would need six assembly lines, which would require reengineering his diaper assembly lines before they could be used. Doing so would entail an upfront cost of RMB 60 million ($8.4 million). He would also need to fill his factory with workers in the middle of the Lunar New Year holiday — and all of this would have to unfold in the midst of a viral contagion and strict lockdown. 
The Decision
With just one day to respond to the vice mayor, Lin had to do some quick thinking. From an ethical standpoint, he knew he wanted to help. This was an opportunity to produce lifesaving equipment for his country and potentially the world. But what would such a significant change mean for his business? 
In the short term, he would have to front over $8 million to convert his equipment — but he also predicted that the demand for masks would increase exponentially. (He had also been assured by the mayor that the government would refund the equipment conversion costs.) From a purely practical standpoint, would he even be able to convince enough workers to come back to the factory during the Lunar New Year holiday? More, China essentially shut down during the holiday, meaning that it would be hard for Lin to reach the partners and suppliers whose assistance he would certainly need. Would it actually be possible to produce the first batch of masks in 14 days? 
In the long term, things were arguably even more uncertain. Venturing into a new domain could damage the brand name Lin and his family had spent 15 years crafting. On the other hand, the change could offer an entrée into new product lines such as personal protective equipment and home medical equipment. But what if DaddyBaby failed to meet the government's expectations? Given such a challenge, failure was a distinct possibility — one that would undoubtedly damage the DaddyBaby brand name. 
The Resolution
On the evening of 29 January 2020, Bin Lin called the vice mayor, telling him that DaddyBaby was up to the challenge. In doing so, Lin effectively said "yes" to uncertainty, risk and action. 
The next day, the local government sent DaddyBaby teams of organizational, financial and technical specialists who presented Bin Lin with a comprehensive, down-to-the-minute plan of action. They also gave key DaddyBaby employees Level I Defense Readiness Condition supplier status, which allowed them to conduct essential travel during the lockdown. Finally, the government helped incentivize DaddyBaby's employees to come back to work during the holiday by providing a daily bonus of RMB1,000, or $140, to each worker. 
On 8 February 2020, DaddyBaby produced its first batch of masks. Three days later, it started full production of 700,000 masks per day. By 30 June 2020, it had sold over 200 million masks to markets around the world and had donated more than 1 million masks to countries that had been hit hard by COVID-19. By 30 June 2020, the company's mask sales surpassed its diaper sales, accounting for over half of the company's profits for the first half of 2020. 
Now Bin Lin was faced with another dilemma: What should he do next? As the threat of the pandemic receded, particularly in China, the demand for masks was almost certain to fall. Should DaddyBaby return to its core business producing high-end baby diapers, or should it build on its newfound success by expanding into the PPE or medical equipment market? Lin's bold actions and successful execution had created a new set of questions.
The Lesson
Taking risks is scary. Taking risks during a once-in-a-century global crisis is scarier. However, when Bin Lin was given the opportunity to reengineer his diaper assembly lines to produce lifesaving face masks, he knew it was a risk he had to take. By thinking deeply but acting quickly, Lin was able to engage in actions that were at once humane and profitable. DaddyBaby's quick action meant that the company got a jump on the market, allowing it to purchase mask-making equipment and materials before prices rose dramatically. Moreover, he found that sometimes the best business partner is not in business at all. Public-private partnerships, such as the one formed between DaddyBaby and the local government, can combine the strengths of diverse entities, driving rich, broadly beneficial results.
The preceding is based on the case Time for a Change: Chinese Diaper Maker DaddyBaby Faces COVID-19 (Darden Business Publishing) by Ming-Jer Chen, BingJing Yao and Mary Summers Whittle.
This article was developed with the support of Darden's Institute for Business in Society, at which Rebecca Little is a research assistant.
More from
Business, Ethics & Society