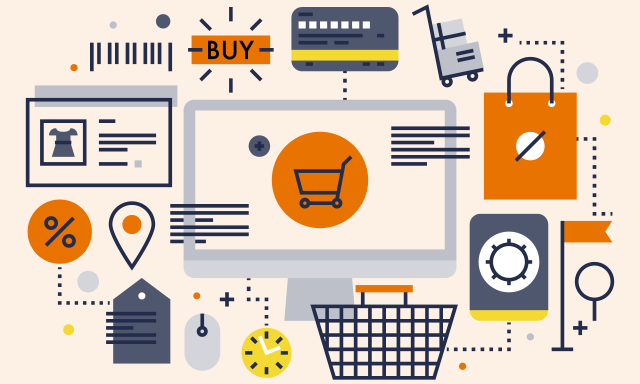 New Product Sales: Turn Innovation Into Growth
Everyone knows innovation is the name of the game. But what then? Turning innovation into growth doesn't end at creating a new product or service, it takes the next step: commercialization. How does a company sell its brilliant new idea to customers?
Darden Professor Thomas Steenburgh and University of Houston C.T. Bauer College of Business Professor Michael Ahearne looked beyond R&D to study B2B salespeople and cultures.
Selling New Products: As a Salesperson
Salespeople successful at selling new products do not use the same approach used for established products. They spend more time targeting appropriate customers and place a higher priority on long-term success for those businesses. To those ends, they go beyond mastering the new product and work to understand customer needs and concerns, working closely with businesses to build trust and manage risks. Doing so can help the clients' businesses ultimately, as well as help them through any hesitation before they sign on the dotted line: Innovation is exciting and customers are eager to learn about new products at first, but change is hard, and the decision-making process can be interrupted with worry that business will be disrupted by the unknown of a new product.
The salespeople who thrive with new products also tend to exhibit a learning mindset and explore various strategies in selling new products. Sometimes this means initially lower performance while they experiment and learn the new market — but will lead to higher performance in the long run. And these adaptable people keep learning; as they receive feedback and market influences shift, so do their approaches.
Selling New Products: As a Company
Some companies have more supportive cultures when it comes to selling new products than others. The best companies help salespeople identify the behaviors that they need to exhibit to be successful and tie them to performance metrics, such as new-product sales productivity and new-product share of wallet, to determine what works. This kind of company will use competency assessments and tailor training to the individuals on its salesforce, customizing learning plans focused on the approaches believed to lead to higher performance — but the nature of new product sales is such that the company itself must stay nimble, and as data come in on what's working, it evolves training programs to strengthen its force.
Beyond providing employees with the knowledge and strategy needed to flourish in a new or rapidly evolving landscape, the successful company will instill its staff with a sense of resilience. Change can shake confidence, and attention to morale and coping mechanisms can prove invaluable.
Ideally, the company creates a culture in which salespeople will want to learn and grow.
For an in-depth discussion of the formal processes and talent management strategies that lead to successful new-product sales, including the benefits of strategic account management programs, read more in Thomas Steenburgh and Michael Ahearne's article "How to Sell New Products" in the October/November issue of Harvard Business Review, also available on HBR.org.
More from
Marketing & Sales