Digital technologies are redefining business landscape, disrupting markets and industries. Darden Professor Michael Lenox offers insights on how large incumbent firms can tackle the challenges of digital transformation.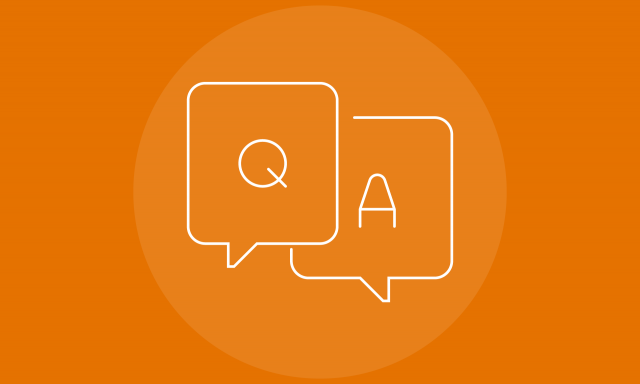 Navigating Digital Disruption, Part 2: Q & A with Darden Professor Michael Lenox
Digital technologies are transforming businesses and industries in profound, new ways. While some established companies in traditional sectors have responded by successfully adapting their strategies, others are losing market share to "digital native" firms. We've asked Darden Professor Michael Lenox, an authority on technology strategy and policy, to share his insights on how legacy companies can tackle the challenges of digital transformation.   
Q: Digital transformation is top of mind for executives in many incumbent companies. Where should they begin?
Lenox: First and foremost, we talk about the strategist's challenge, the idea that valuable competitive positions in the market emerge at the intersection of: 1) your mission and values as an organization; 2) the opportunities the market provides; and, 3) the capabilities your company has or could develop.
The mission and values are your north star—who you are and what you're about—and shouldn't change frequently. What digital transformation is doing — and why so many companies are being challenged by it — is shifting the opportunity set, often to a point where existing firm capabilities are misaligned with market opportunities. This is the strategist's challenge, "How do we think about repositioning our company and our capabilities in a way that meets the new market opportunities."
When I think about a prescription—What can you do as a CEO?—I'd start with a clearly articulated vision, a future vision for the enterprise that meets the evolving market opportunities. Then use the tools such as competitor analysis, environmental analysis, and capabilities analysis to help inform how you identify a viable position, five or ten years out. Then begin the change-management process of transforming the organization to that new vision.
Q: Could you give us a bit of perspective on some of the challenges that large, established companies face when they try to transform their businesses?
Lenox: In that transition period it's very hard for a large company to walk away from existing profitable businesses. So, one of the tensions that senior leaders have to manage is, what do you do when your businesses are under threat but are still profitable and are still generating revenue?
Kodak is a classic example. Kodak was actually aware of the digital future early and made huge investments in digital. They even invented and patented some of the original digital technology. But they still had a film business that was incredibly profitable. So they had to manage both a declining business, while trying  to invest in and grow the new businesses. I think Kodak didn't go far enough to really take the lead in the industry. They were always held back by their old mental models of what they were doing, and then along came the iPhone and truly disrupted them. 
Q: What established company in your opinion excels at sizing up market opportunities and transforming itself in order to capture those opportunities?
Lenox: Microsoft is fascinating to me, because it was an early disruptor, built this huge business in operating systems and software, and as the world moved towards the Internet and then social media, they struggled for a number of years. One of the things they struggled with was that their business model was selling software. Bill Gates, this visionary founder who set out to create the world's greatest software company, was succeeded by Steve Ballmer who was very much like, "Let's continue doing what we did."
Q: What was the turning point for Microsoft?
Lenox: The Xbox was a big turning point, because they began to see that the old model of buying a disc, and putting it in a computer to load a piece of software, was no longer the way we consume software, and they transitioned to a Software-as-a Service (SaaS) business model. That helped position Microsoft for cloud computing.
Satya Nadella, the current CEO, repositioned Microsoft to cloud architecture. Over the last couple of years, it's been transformational to Microsoft. They still have the whole PC operating-system, Windows business. But Microsoft's cloud platform Azure is the real engine of growth. If you look at their original mission statement—the world's greatest software company—it was kind of limiting. They had to redefine who they are and what they do. Now Microsoft is competing with Amazon in cloud services.
Q: Speaking of Amazon, how did an online bookstore evolve into an e-commerce giant, clearly a winner in this winner-take-all industry?
Lenox: When you're a retailer, especially a book retailer, it's very hard to make money. I think Amazon realized early on that it's the back-end logistics and support where they could actually create value and dominate the market. It's Strategy 101: What are your capabilities and how are they going to build your position? Amazon spent a lot of money building out that logistical infrastructure. And today, they are the back-end engine for e-commerce. Of course, we know them as the front-end as well, but it's that back-end that differentiates Amazon.
Again, it's about redefining what your company is about. From a strategy standpoint, some of it is just vision, the ability to foresee a different definition of who you are and what value you provide.
Learn more from Michael Lenox with Navigating Digital Disruption, Part 1: Q&A with Darden Professor Michael Lenox 
More from
Entrepreneurship & Innovation