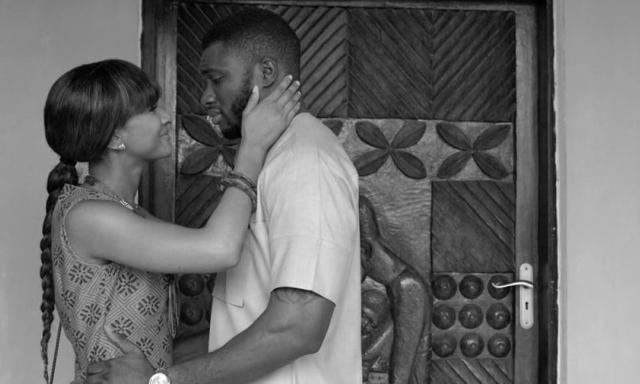 MTV Shuga: A Public-Private Partnership
Public-Private Partnerships That Are Changing the World
The Darden School of Business' Institute for Business in Society partners with Concordia and the U.S. Department of State Secretary's Office of Global Partnerships to present the annual P3 Impact Award, which recognizes leading public-private partnerships that improve communities around the world. This year's award will be presented at the Concordia Summit 19–20 September 2016. The five finalists will be highlighted on Darden Ideas to Action on Fridays leading up to the event.
The Partnership: MTV Shuga Campaign
The Partners:
MTV Staying Alive Foundation
Viacom International Media Networks
U.S. President's Emergency Plan for AIDS Relief
Bill and Melinda Gates Foundation
Government of Nigeria
Elton John AIDS Foundation
Cardno
The Social Challenge: Health and Sanitation
Low HIV-risk perception and poor knowledge about the HIV disease and transmission have contributed to an increase in cases of HIV among pre-teens in Kenyan and Nigerian schools. Because HIV is stigmatized in these societies, information pertaining to HIV prevention and testing is not widespread.
The Idea and the Action: Recognizing low HIV/AIDS testing rates among young people ages 15–24 and the need to change their attitudes and behavior, the partnership created a transmedia campaign featuring the award-winning television drama series MTV Shuga. To make content readily accessible, the campaign incorporates radio, digital, social media and mobile elements, as well as a youth-driven peer education model, to discuss topics including HIV testing, supporting friends living with HIV, gender-based violence and family planning. The show uses local actors and popular culture to engage its audience and increase their demand for health information and is offered without cost to third-party broadcasters to further awareness.
The Impact: Nearly 90,000 youths have been tested for HIV/AIDS, 200 peer educators have been trained and youth behavior has changed significantly as a result of viewing MTV Shuga media, according to an evaluation administered by the World Bank Development Impact Evaluation Unit, the MTV Staying Alive Foundation and Nigeria's National Agency for the Control of AIDS. MTV Shuga has created a scalable, replicable and customizable model — the first four seasons of the show took place in Kenya and Nigeria, and the fifth season will expand to another sub-Saharan African country with a large youth market: South Africa.
The Faculty Insight: Changing health-related behaviors and breaking perceptual walls in a domain that is highly stigmatized is an extraordinary challenge. The MTV Shuga campaign has addressed this challenge by offering entertainment education, an innovative and humane solution to improving attitudes and behaviors. This campaign is a great example of how multiple media platforms can be leveraged to tell impactful stories and communicate vital messages to a wide audience.
The campaign incorporates insights into how behavior at the individual level can be nudged for better with longer term impact for society at large. For example, it uses the youth population as a vital tool to mobilize conversations about HIV and sexual and reproductive health with their peers. By presenting local celebrities and cultural symbols, it helps viewers connect better with the content, fostering learning and acceptance, and seeing role models in the situations presented encourages individuals to believe in their own abilities to take action. Additionally, when stories are not only factual but also emotional, they are received more widely and understood more easily. Dynamic communication with multimedia elements reinforces messages, motivating behavior change, such as higher adherence to safety behaviors. Perhaps most importantly, offering a forum in which difficult issues such as HIV can be talked about normalizes stigmatized topics. After all, change starts with making space for conversations and people.
More from
Business, Ethics & Society