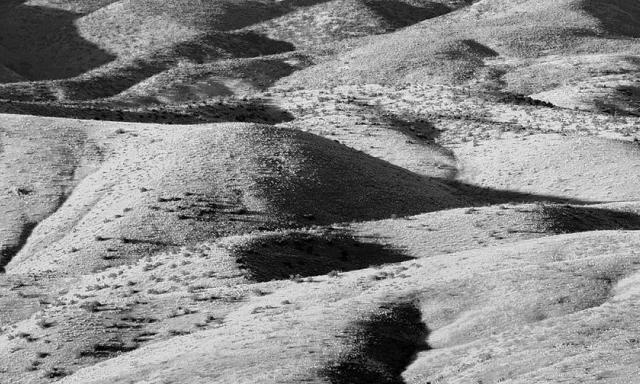 Leading in a Flat and Lumpy World
Globalization has made far-flung locales seem surprisingly close, flattening the world when it comes to commerce and competition. Goods and services can be produced anywhere, and historical and global divisions in the marketplace are becoming increasing irrelevant.
But what about local flavor? Although globalization has leveled the playing field to some degree, critics argue that the world is asymmetric and business landscapes are quite local. Each geographic area is likely to have different incomes, behaviors and customer priorities. While some have dubbed this phenomenon "glocalization," others simply call it "lumpy."
So our flat world has some lumps. And competing the same way in all markets doesn't make sense. Global corporate expansion requires consideration of local tastes. Whether you spell "globalization" with a "z" or an "s," both views have implications that business managers need to be aware of to be globally efficient.
What the Flat World Means to Managers
In the flat world, in which there is equal opportunity to compete, how should you, as a manager, focus your attention?
Gain Global Work Experience
Working across borders is becoming a necessity for all managers. Some companies require employees to work and reside in other countries simply to be considered for promotion. To get to the C-suite, you will most likely need impressive work performance and an array of international experience.
Bring Something New to the Table
Companies face fierce, innovative competitors. Several Chinese, Brazilian and Indian companies that were once considered copycats are challenging industry leaders. They are masters at redesigning products and processes to cut costs and make money.As thrifty investors and customers gain access to a wide array of options, they will expect more from businesses. Companies will have to address increasing needs and preferences. Companies will have to be open for business at all hours and be ready with fresh ideas.
Keep an Eye on Industry Creep and Emerging Economies
As business hours grow longer and innovation ramps up, the tense competition in one industry will spill over into another. Previously unrelated ideas, products, processes and services are combining and often creating new products. Aerospace companies in the defense industry are moving into the electronics industry. Household appliance firms are competing in the aerospace defense industry. iRobot Corporation, which began by manufacturing vacuum cleaners, now produces unmanned ground vehicles for the military.
And just to sharpen the flat edges, the rich world is losing its leadership position. The ongoing shift of economic power from developed to developing countries will become more dramatic in the flat world.
What the Lumpy World Means to Managers
If business activities remain local and huge differences arise when crossing country lines, where should you, as a manager doing business in a global context, focus your attention?
Manage With a Flexible Approach
To succeed in this complex world, you must develop a range of perspectives and be prepared to be a flexible manager. The first step is to become aware of what you don't know or understand about foreign cultures and business practices. Reaching out to others — such as cultural mentors — as well as taking on expat assignments will help you think differently.You must also learn to deal with foreign governments. New rules and changes in government policy will significantly affect how a business is managed. Rather than grumbling about the burden of government regulation, companies are looking for people with political skills.
Master the Complexities of Language
Employees who are fluent in multiple languages will be highly sought after. Whether English will remain the language of business is unclear. The United Nations, an undisputed global organization, conducts business in six official languages: Arabic, Chinese, English, French, Russian and Spanish. If you are a multilingual, transnationally elite manager, you will triumph. But comprehending the subtleties of a language requires time and patience. An executive from Croatia working for an American company in China described a management meeting he conducted at the end of a long day.  He said, "Let's go around the table on this one — you start." The manager he asked to start got up and walked around the table, taking his instructions literally — a not-so-gentle reminder of the need to be mindful of where in the world you are working.
The Bottom Line
Making companies work on a global scale requires trade-offs and balance. What works for a company in one region may not generate value in another. Some markets may be flat and any player could dominate; the main issue might be delivering the product. Others will require sensitivity to local infrastructures, preferences and purses.
As a global manager, you must understand that every decision has both a flat and a lumpy component, and the economic growth of a country — whether fast or slow — will also affect your company's strategy.
As a third wave of globalization continues to pick up steam, participating companies and executives will face an astonishing combination of business challenges and opportunities. The race to join the new club of world-class firms includes more non-Western-based companies than ever before. Inching toward the top of the list will require asking the right questions and developing the ability to recognize the kind of world in which you are working.
This article was adapted from "Leading in a Flat and Lumpy World," which appeared in The Darden Report, Spring/Summer 2012.
Professor Venkataraman teaches in the Executive Education programs The Darden/SNL Executive Program in Bank Financial Leadership,The Executive Program: Strategic Leadership at the Top, Servant Leadership: A Path to High Performance and Strategic Thinking and Action. 
---
This article was co-authored by senior researcher Gerry Yemen.
More from
Entrepreneurship & Innovation