A study in basketball, team culture, effectiveness and star power: Kobe Bryant and Tim Duncan had vastly different styles in leading their teams to victory, both on the court and off. Darden Professor Sean Martin discusses what we can learn from these all-star athletes and what sports have to do with organizational behavior.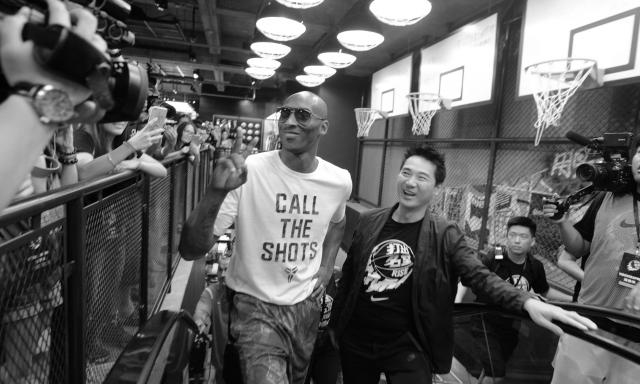 Leadership Style: A Case in Point on Kobe Bryant and Tim Duncan
The Big Idea
Charisma is magnetic, but "star power" often comes at a cost. What does it gain organizations, and how does it hinder them? Kobe Bryant, the Los Angeles Lakers' charismatic leader, and Tim Duncan, stalwart of the San Antonio Spurs, show us two sides of the leadership coin.
The Scenario
Kobe Bryant and Tim Duncan are both hall-of-fame basketball players with 20-year NBA careers. Bryant, the better known of the two, is legendary for his dazzling, high-scoring play and his off-court celebrity. Fans adored Bryant, who once posted 81 points in a game. Multiple times in his playing years, Bryant's was the top-selling jersey in the NBA. He led the franchise to many successful seasons — but his perfectionism cost the organization too. As a teammate, he was notoriously intense: yelling during practice and bullying teammates to play through injuries. Some players felt inspired by the standard Bryant set, while other top talent left the Lakers or refused to sign there because they felt Bryant created a toxic culture.
Duncan, in contrast, was a different kind of leader. Nicknamed "Big Fundamental" for his simple and effective play, he also led his team, the Spurs, to multiple championships. His teammates thought highly of him — "A fierce competitor, but that doesn't stop him from being a genuinely nice guy," former teammate Steve Kerr told NBA.com. When Tim Duncan joined the Spurs at the end of David Robinson's career, Duncan worked closely with Robinson, adjusting his style of play to complement Robinson's skills. The "Twin Towers" duo netted two championships together. Though insiders knew Duncan's value (he is often referred to as the greatest player in history at his position), he didn't go in for individual glory: His jersey rarely made it into NBA's Top 10, and his sponsorships were mostly local brands.  As he aged, Duncan regularly renegotiated his salary, taking less money so that the organization could pay for young talent. In his final year, he played for less than $1.9 million.
The Resolution
Both men lead their teams to five NBA championships. Bryant's individual stats are more impressive, but he cost the organization more than his $323 million in total career earnings. In his final year, Bryant earned $25 million, when the Lakers won only 17 games. That year, Bryant's assists — a measure of how often a player passes to a teammate to score — dropped by half. The Lakers have also not been to playoffs for the past six years. Duncan arguably generated a greater return on the $236 million the Spurs paid him throughout his career by creating a culture of excellence and by being able to attract and retain talent. Through Duncan's 20 years with the Spurs, they made the playoffs every year and continue to do so in his absence.
The Lesson
Leadership style matters to organizations. With charisma, you may be paying for something that doesn't add to the bottom line. When you're considering who to promote, you'll see the flashy Bryants immediately, but look deeper to find the Duncans, too.
The preceding is based on Darden Professor Sean Martin's case Heart of a Champion (Darden Business Publishing).
More from
Leadership & Management