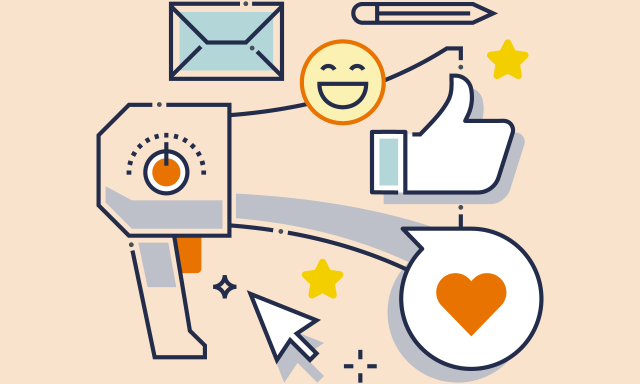 Influence and Organizational Design: Behavioral Principles to Effect Change
How do you spread your influence across an organization? How do you ensure that the right systems or processes are in place to hire the outstanding talent you need, nurture that talent, and align and mobilize your people — all in pursuit of bringing them forward?
Further, how do you change those systems if they don't work?
If you're within the upper echelons of decision-making in your organization, it already falls to you to build and activate these systems and to model the kind of culture that ensures they work. And you're likely to have the authority to make that happen.
But what if you haven't yet reached the C-suite? What can you do to improve the structures, procedures or the design mechanisms within your organization if you're a midlevel leader?
Plenty, says Darden Professor Sean Martin. Wherever you are within your organization, you can have agency. At every point of your leadership journey, there are behaviors and actions you can enact that will help you diagnose what might not be working well for your team, function or organization — and that will help you make a stand for positive change.
Your Own Sphere of Influence
"You might be in an organization that could do a better job at welcoming minorities or bolstering women as leaders," says Martin. "Maybe you feel that the systems you have in place don't amplify enough voices across your organizational hierarchy. You're not the CEO, so maybe you feel like you don't have the power to sway these systems meaningfully, and while it's true that people in higher positions have more power, you can still exert tremendous influence and meaningfully change things for people around you."
Martin teaches organizational design as part of Darden's Women in Leadership Program. Part of what he does entails challenging participants to rethink the kind of power they can exert as team leaders at different points in their careers. Another key element of the process is brainstorming the kinds of systems they can put into place to reduce attrition and bolster performance in their immediate working context. The idea, he says, is to find ways to be an example of what success looks like for your team, whatever the broader context of the organization.
"The goal is to unlock creative thinking about how you can optimize organizational design within your own immediate sphere of influence," Martin says. "Then your team or department not only excels, it becomes a model that others within the business might notice and perhaps even replicate."
What invariably emerges from the discussions that Martin leads with executives are critical insights: behavioral principles or tenets that can provide an actionable framework for change. Core to the framework that emerges is the power of relationship-building, listening and organizing team tasks.
"What might start small, influencing within your team, can spark an upward contagion of change as other groups or decision-makers see the lower rates of turnover and better results that you're having," Martin says. "It's still true that in any organization, to build impetus behind systemic change or improvement is contingent on first getting good data and then building coalitions of people who are prepared to speak truth to power."
Crucial Behaviors
Within relationship-building then, what kinds of specifics can leaders leverage to effect change around them? Martin highlights a number of behaviors that can help team members feel heard, respected, affirmed and empowered — behaviors that have also been shown to reduce attrition, build engagement and improve performance.
Build a cohort of colleagues and allies. Ensure that relations are strong not only between you and your team, but between different team members.
Communicate goals clearly. Structure tasks coherently so that they play to strengths and talent across your team.
Connect work with purpose. Articulate the why as much as the what and the how.
Create the context for communication. Seek input from others and ask questions.
Be authentic. Speak up and share the reasons behind your decisions.
Be courageous. Speak up and share your decisions upward.
One's behavior as a leader is critical to exercising power and influence. "In reality, people don't leave organizations so much as they leave bad managers," says Martin. "And leaders would do well to understand the kind of agency they really do have in this regard. It is within our power as team leaders to make meaningful change to the work and the experience of other people, both through the actions we take and the behaviors we model."
That said, if the broader organization doesn't provide elbow room for you to grow and effect systemic change, or if there's consistent cultural pushback from senior management, there's plenty to say for walking away, he adds.
"Your success should always be a self-authored version of success. So if you're in a situation in which you don't feel proud of the leader that you are, or you're trying to influence things and no one's listening to you, your self-respect should be such that you know there's a world of opportunity out there for you."
The preceding is drawn from Women in Leadership, a white paper featuring evidence-backed techniques and tools that leaders can leverage to reconfigure the playing field — for themselves and others.
More from
Leadership & Management