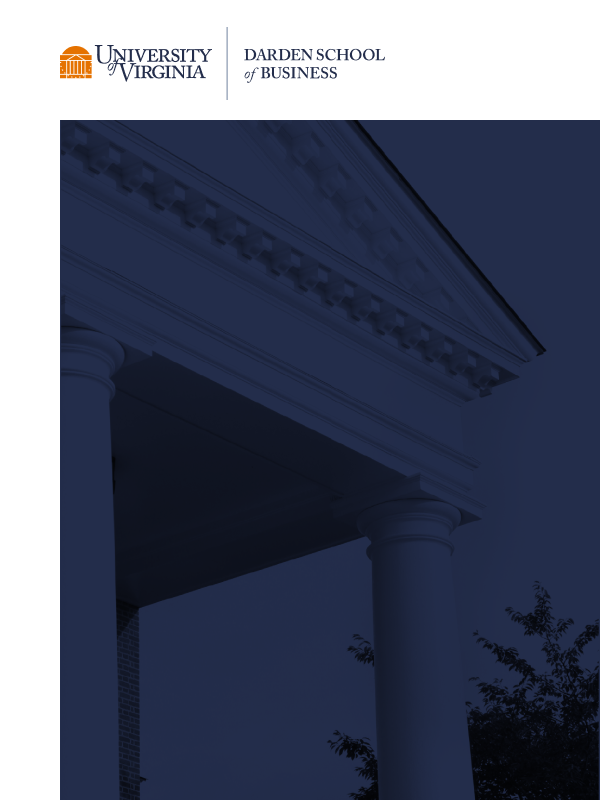 In the Wake of U.S. Policy Rollbacks, Electric Vehicles Roll On
The U.S. government's 2011 fuel efficiency standards have been an important catalyst for electric vehicle adoption in the United States, providing manufacturers with a roadmap for innovation and securing a low-carbon transportation future. However, the U.S. Environmental Protection Agency and the Department of Transportation have recently proposed changes to these standards, freezing 2020 fuel-efficiency levels and looking to roll back pre-established levels for 2021–26.
As concerning as this action might be for those who see electrification as critical for mitigating the effects of climate change, current market dynamics may make any rollback of standards moot. One might expect the automobile industry to be supportive of lowering standards but, in a surprising twist, many car companies are voicing opposition to the proposed changes and forging ahead with vehicles that meet the more aggressive standards anyway. What's going on here?
The Rising Pace of Industry Disruption
While Tesla and Elon Musk may be getting most of our attention these days, we also see strong signs of sustained disruption happening all across the automotive industry — and that's a big part of the explanation. Major car companies — from GM to Volvo to Toyota — have announced plans to expand electric and hybrid lines, even discontinuing future internal combustion engine production. China, India and the United Kingdom have already proposed bans on future sales of internal combustion engines, and other countries are signaling the same path forward.
At the same time, global sales of electric vehicles are accelerating and are expected to surpass 4 million units by the end of this year. In fact, the time required to reach each consecutive million in sales units has been steadily decreasing: 60 months for the first 1 million, with the next expected to take only six months.[i]
Oncoming Gales of Creative Destruction
With each electric-model generation, we also see better range performance and lower prices. According to management consulting firm McKinsey & Co., declining lithium-ion battery prices are expected to put electric vehicles head-to-head with gasoline-powered options by 2025.[ii] Today electric cars are already cheaper to operate than conventional internal combustion engine models, and, once they reach the point of mass affordability, the market will naturally adopt the technology.
The integration of the information technology and automotive technology is providing further disruption, led by autonomous vehicles. According to Forbes, more than 1,700 startups are trying to position themselves in this new automobile market.[iii] As new and incumbent companies race to develop the next generation of smart vehicles, a competitive shakeout looms. Strategic mergers and partnerships are forming as companies position themselves for this market shift.
New entrants, such as Uber, Lyft and Google, are betting on autonomous driving, backed by significant venture capital investments in the technology and infrastructure needed to bring solutions to market.  As consumers move away from car ownership to on-demand options, manufacturers are faced with a choice between continuing to focus solely on car production or to move into a new role of longer-term customer engagement via digital communication platforms.
Electric Vehicles at the Tipping Point
Research conducted by UVA Darden's Batten Institute for Entrepreneurship and Innovation suggests that, while we may still be in an era of technology ferment, we are rapidly approaching a tipping point with electric vehicles. Will new standards delay the inevitable shift from internal combustion engines to electric drivetrains? Perhaps, but given the right market conditions, technology finds a way, regardless of efforts to slow progress.
"The ability to disrupt the status quo, bringing to market new products and services, is a hallmark of market-based economies," said UVA Darden Professor Michael Lenox, senior scholar with the Institute's Business Innovation and Climate Change Initiative. "Businesses are exploring ways to fundamentally disrupt industries through new sustainable technologies; these innovators aren't waiting for government, they are acting now."
The Inevitable Electric Future
For the automobile industry, the federal government is no longer the dominant agent spurring clean technology innovation, as it may have been in the past. To truly determine what the future holds, businesses should instead look to state governments, investors and industry peers who are filling the gap in innovation leadership.
State governments are establishing aggressive and coordinated regional standards. Private investment in clean technologies and renewable energy projects is once again on the rise. Fortune 500 companies are setting aggressive corporate sustainability goals, with 85 percent of them releasing sustainability reports in 2017. Many of these reports include plans for fleet electrification.
Businesses that decide to take a wait-and-see approach today run the risk of facing a hefty compliance price tag down the road, potentially scrambling to catch up, let alone compete with more innovative and forward-thinking companies. In the end, innovation driven within the industry and consumer demand for electric vehicles may far outpace any federal attempts to weaken emissions standards. In fact, our research suggests that new standards may not matter at all.
For more on the future of electric vehicles, please see the Batten Briefing Path to 2060: Decarbonizing the Automobile Industry.
This article was developed with the support of Darden's Batten Institute for Entrepreneurship and Innovation, at which Rebecca Duff is senior research associate for the Business Innovation and Climate Change Initiative.
---
[i] "Cumulative Global EV Sales Hit 4 Million," Bloomberg New Energy Finance, 20 August 2018, https://about.bnef.com/blog/cumulative-global-ev-sales-hit-4-million/.
[ii] Fred Lambert, "Electric Vehicle Battery Cost Dropped 80 Percent in 6 Years Down to $227/kWh — Tesla Claims to Be Below $190/kWh," Electrek, 30 January 2017, https://electrek.co/2017/01/30/electric-vehicle-battery-cost-dropped-80-6-years-227kwh-tesla-190kwh/.
[iii] Sarwant Singh, "Over 1,700 Startups Are Disrupting the Automotive Industry," Forbes, 17 May 2017, https://www.forbes.com/sites/sarwantsingh/2017/05/17/over-1700-start-ups-are-disrupting-the-automotive-industry/#2648e8b45145.
More from
Entrepreneurship & Innovation