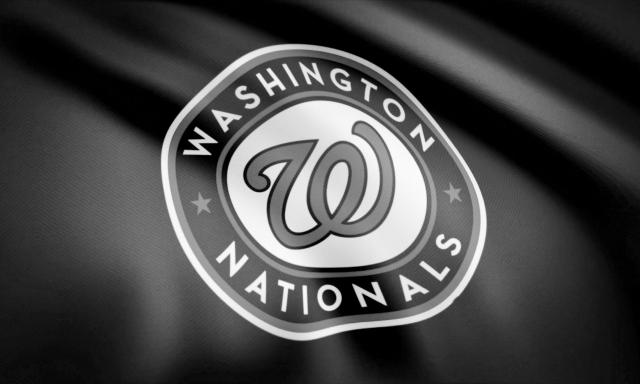 Hits and misses in a bid for big-league money
The Big Idea
Major League Baseball (MLB) is central to the spirit, culture, and history of the United States. But so is the concept of free agency in a free market.
And when it comes to a player transitioning from his first six years under team contract to either accepting a contract extension or qualifying offer, or choosing to enter the status of "free agency," these two uniquely American institutions collide. Baseball wouldn't be much fun if the wealthiest teams could buy all the best players! To keep baseball a game worth playing, yet promote the self-determination of its players, MLB adopts policies intended to balance the competing American institutions of baseball and independence.
The Scenario
Ian Desmond, an emerging shortstop for the Washington Nationals, played his first six years, for the team that drafted him. In the spring before his fifth season, his stats were solid, and rising. The Nationals offered him a seven-year, $107 million contract extension ($15.3 million average annual value, or AAV)—which he turned down, preferring instead to keep his options open. Instead of capturing a certain good thing, he negotiated an $8.75 million AAV two-year contract and waited. If during this time his stats remained high, he might expect a free agent offer of seven years, $150 million or $21.4 million AAV — a 40 percent increase.
Unfortunately, Desmond's stats began to fall, and so did his chances of nabbing a free agent contract better than the one he rejected. The Nationals came through in 2016 with a one-year qualifying offer of $15.8 million — nearly double his package of the previous two seasons — and once again, Desmond said no. He entered free agency, but months elapsed with no offers. He finally accepted an $8 million, one-year contract from the Texas Rangers which required him to relinquish shortstop and play the less valuable position of left fielder.
The renewed opportunity revived Desmond's performance. He went on to have a terrific 2016 season, becoming an All Star for the first time in four years. The Rangers offered him his best one-year salary yet, a $17.2 million qualifying offer. Considering his past results, should he take it? Or once again flip a coin and enter the free agent market?
The Lesson
Statisticians attempting to more accurately and realistically place a dollar amount on a player's worth to his team have coined the Wins Above Replacement (WAR) metric, which measures the number of incremental wins each player produces over that of a theoretical average replacement player. WAR is complex, and attempts to account for the holistic impact of a player's statistics as well as his areas of exceptional performance. While Desmond's traditional stats in 2016 had recovered (batting average, home runs, etc.) his more holistic WAR performance had not rebounded so completely — only 3.3 in 2016 compared to 3.9 in 2014. This might have made him more cautious.
Desmond turned down the $17.6 million qualifying offer from the Rangers and entered free agency. On 7 December 2016, he signed a five-year, $70 million ($14 million AAV) contract with the Colorado Rockies. While it's $3.2 million less than he might have made playing for the Rangers in 2017, it's a sure thing for a longer time. And after so many unprofitable tosses of the "free agency" coin, we think Desmond might be excited to just play ball!
Fisher is a Senior Consultant with CGI. Goldberg is cofounder and CEO at www.versavolt.com, which makes flexible salt-water batteries. Weiss is the Oliver Wight Professor of Business Administration at the Darden School of Business.
This article was originally published in The Washington Post. 
More from
Operations & Technology