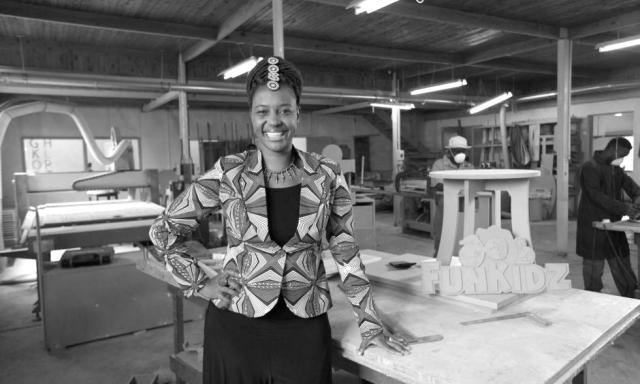 Goldman Sachs 10,000 Women: A Public-Private Partnership
Public-Private Partnerships That Are Changing the World
The Darden School of Business' Institute for Business in Society partners with Concordia and the U.S. Department of State Secretary's Office of Global Partnerships to present the annual P3 Impact Award, which recognizes leading public-private partnerships that improve communities around the world. This year's award will be presented at the Concordia Annual Summit 18–19 September 2017. The five finalists will be highlighted on Darden Ideas to Action on Fridays leading up to the event.
The Partnership: 
Goldman Sachs 10,000 Women
The Partners:
Goldman Sachs
International Finance Corporation (IFC)
Academic, nonprofit and bank partners across 56 countries
The Social Challenge: 
Economic Development
Businesses owned by women generate social benefits and economic growth, yet they remain underserved and experience finance and opportunity gaps that inhibit them from succeeding. Access to capital to grow their businesses is one of the most significant barriers faced by female entrepreneurs around the world — according to the International Finance Corporation (IFC), 70 percent of businesses owned by women in emerging markets do not have access to the capital they need.
The Idea and the Action: 
The Goldman Sachs 10,000 Women initiative was launched as a $100 million initiative to foster economic growth by providing female entrepreneurs with business education and access to capital. Working with 100 academic, nonprofit and bank partners, the program provides entrepreneurial women with education, mentoring and networking opportunities.
After achieving its initial goal of providing 10,000 women with business training, the initiative expanded its efforts to reach 100,000 women by partnering with IFC to create the first-ever global finance facility dedicated to women. The finance facility extends loans to banks in emerging markets to lend to women-owned businesses.
The partnership brings together local organizations, social enterprises and government agencies to create a system to support entrepreneurial women, stimulating economic growth and building thriving communities.
The Impact: 
Since its initiation, 10,000 Women has reached more than 10,000 women in 56 countries. Babson College's analysis of 10,000 Women confirmed immediate and sustained business growth for graduates of the program.  Eighteen months after completing the program, nearly 70 percent of surveyed graduates have increased their revenue and nearly 60 percent of graduates have added new jobs at their ventures. Through the partnership with IFC, over $850 million has been committed to banks in 18 countries that will enable female entrepreneurs to access capital.
The initiative has demonstrated that investing in women creates a virtuous cycle, as women use their income and skills to provide additional support for their families and communities. Nine out of 10 10,000 Women graduates pay it forward by mentoring other women.
The Faculty Insight: 
What prevents private capital from flowing to worthy ideas? It could be that the perceived risk is too high for the expected return. So how do you lower the perceived risk or increase the expected return? 10,000 Women answers this question with education.
If an entrepreneur with a great idea does not have the appropriate skills to execute the idea, this lack of knowledge increases the risk of her idea, which means capital providers will require more expected return before they invest. Women in emerging markets have ideas worthy of investment, but many don't have sufficient access to formal business education in schools — and informal education through networks — because of historical social biases, cultural norms or regulatory constraints. These barriers to education make their ideas no less worthy, just riskier bets that the expected returns are attainable. In its first stage, 10,000 Women helped mitigate risk by partnering with educators to create opportunities for business education and networks.
Even if education lowers perceived risk, the same social, cultural and institutional barriers also prevent women from accessing capital for their worthy ideas. In its second stage, 10,000 Women formed a partnership with various organizations to create a pool of private capital available to local banks to deploy to female entrepreneurs in emerging markets. This partnership uses the power of its partners to help banks target the available capital to entrepreneurs who suffer from a lack of access to capital simply because they are women — and who might not know otherwise these financial resources exist.
For me, these efforts represent the heart of impact investing: Creating a financial innovation that reduces risk or increases returns such that private capital is deployed to address a worthy social and economic goal.
More from
Entrepreneurship & Innovation