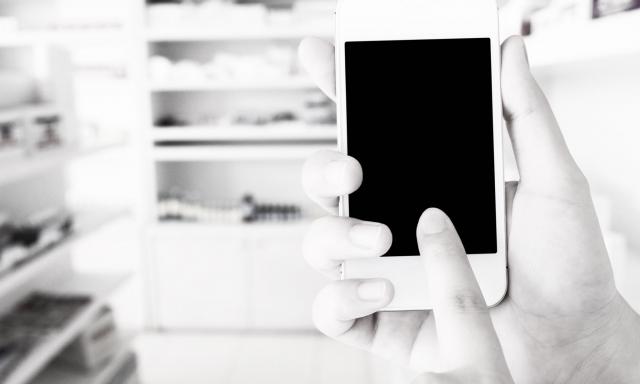 Access to Essential Health Care in Ukraine
The Social Challenge
Health Care Delivery and Access to Essential Medicine
According to the World Health Organization, noncommunicable diseases (NCDs), including heart disease, stroke, cancer, diabetes and chronic lung disease, contribute to over 90 percent of all deaths in Ukraine. Many of these deaths are preventable with improvements in lifestyle and stronger health care service delivery, especially at the primary health care level, in combination with better access to essential medicines, which many NCD patients rely on daily. Prior to health care reform efforts started in 2017, efficiency and quality of health services were low, and access to essential medicines was poor. Primary care services were not popular and much neglected; less than 25 percent of the population contacted family doctors.
The Partnership
State Reimbursement Program: Affordable Medicines
The Partners
The National Health Service of Ukraine

(NHSU)

Management Sciences for Health

(MSH)

A network of over 8,000 public and private pharmacies in Ukraine

More than 50 drug manufacturers

United States Agency for International Development (USAID)
The Idea and the Action
Substantial reductions in NCD mortality required a strengthened health system to deliver services that improve prevention, diagnosis, treatment and rehabilitation. Committed to reducing the rate of preventable NCD deaths, with support from USAID through the Safe, Affordable and Effective Medicines for Ukrainians (SAFEMed) project, led by Management Sciences for Health (MSH), the Government of Ukraine launched the reimbursement program as a means to improve patients' access to essential medicines for Ukrainians. In 2017, in partnership with public and private pharmacies, the government conceptualized and launched the medicine reimbursement program known as "Affordable Medicines" for the three NCDs that contribute to significant mortality rates in Ukraine: cardiovascular disease, Type 2 diabetes and bronchial asthma. As a result of targeted consultations, public and private pharmacies in Ukraine signed contracts with the NHSU to provide selected medicines to the patients with those NCDs no cost or for small co-payments.
With the establishment of the NHSU in 2018, the program was upgraded to include e-prescriptions to optimize the use of public funds, further increase access to medicines and improve health outcomes within just half a year. Launched initially using handwritten prescriptions and monthly paper invoices, the new program offers an electronic end-to-end solution with clinical, operational and financial controls. With contracts with participating pharmacies across the country and semimonthly reimbursements based on external price referencing, all operations are fixed in the national e-system to monitor the use of services and funds, ensuring credibility and transparency. More Ukrainian patients with NCDs, primarily elderly and socially exposed, benefit with the help of mobile technology.
The Impact
The introduction of the e-prescription has brought many benefits: improved patient access to NCD medicines, an increased role of family doctors as providers of e-prescriptions, removed geographical barriers for patients and reduced financial barriers, as medicines are provided at little or no cost to patients. The synergy between private and public sectors has helped the Ukrainian government accelerate progress toward universal health care, ensuring access to essential treatment.
By April 2019:
E-prescriptions were provided by 86 percent of family doctors and 82 percent of pharmacists nationwide.

E-prescriptions totaling 13 million were issued to 2 million patients.

E-prescriptions benefitted 4,000 new patients daily.

With the average patient age at 65, some save up to 10 percent of their pensions.

Errors related to manual scripting were minimized.
In 2020, the government's public funding for the reimbursement program increased almost twofold compared to 2019 funding, reaching $57 million. With the technology (both mobile and web-based) infrastructure for e-prescription in place and additional funding, planning is currently underway for program expansion, including adding new medication for post-heart attack and acute stroke treatment, as well as for patients with mental health issues such as schizophrenia, depression and neurotic disorders.
As of July 2020, over 2.3 million Ukrainians regularly take advantage of the program.
The Faculty Insight
We remain in the throes of COVID-19, a global health crisis that has spurred a technological race to find effective treatments and vaccines. Amidst the discussion of clinical trials and potential timelines, there is also the ever-important question of how the medicines — once they are available — will actually reach people around the world. In other words, the scientific process is only half the battle; there is an administrative problem that must also be solved in order for the world to collectively benefit from new medical innovations.
But even before COVID-19, the problem of access in global health care systems has contributed to significant economic loss, inequality and loss of life, even in countries like the United States. Unlike the ongoing crisis, in which the world is waiting for a cure, poor access to health care services means that millions of patients around the world cannot acquire countless treatments and services that already exist and are often wasted. Unfortunately, unlike a pandemic virus that has no consideration for wealth or privilege, the heaviest burdens of health care access issues are borne by the communities and families that can least afford to.
The Affordable Medicines program, led by the NHSU and MSH, uses technology to support policy and system-level changes that make it easier (i.e., less expensive) for Ukrainian patients to get treatment for illnesses with high prevalence and morbidity, such as asthma, diabetes and cardiovascular disease. Importantly, the implementation of a digital infrastructure as part of this partnership enables the Ukrainian health care system to not only achieve cost-savings and other efficiencies associated with electronic health records, but also enables practitioners and organizations to become more closely integrated in the way they communicate and transmit information. This means that patients are more likely to get the right medical care in the right place at the right time. Moving toward digital methods to coordinate work also means that the managers will be better able to collect, analyze and utilize data to make future improvements. This sort of initiative is an exemplar case for why public-private partnerships are so powerful. United by a common mission, the NHSU benefits from MSH's innovation and technical capabilities while MSH, with government backing, is empowered to have a far greater reach and impact than it could likely achieve on its own.
The Darden School of Business' Institute for Business in Society partners with Concordia and the U.S. Department of State Secretary's Office of Global Partnerships to present the annual P3 Impact Award, which recognizes leading public-private partnerships that improve communities around the world. This year's award will be presented at the digital Concordia Annual Summit 21–25 September 2020. The five finalists will be highlighted on Darden Ideas to Action on Fridays leading up to the event.
This article was developed with the support of Darden's Institute for Business in Society, at which Maggie Morse is director of programs.
More from
Operations & Technology