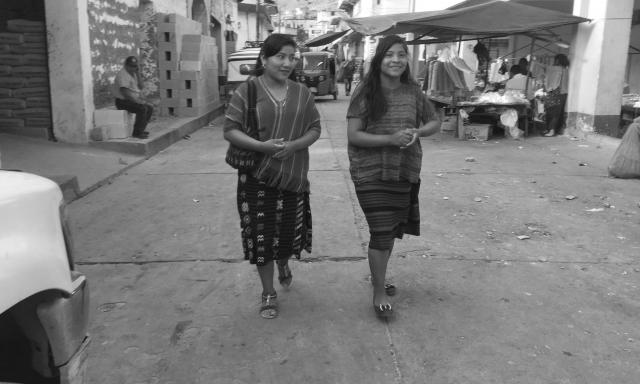 Equitable Health Care in Mesoamerica
The Social Challenge
Health Equity Gaps
National averages related to health in Belize, Costa Rica, El Salvador, Guatemala, Honduras, Nicaragua, Panama, and the state of Chiapas, Mexico, have shown improvements in recent decades, yet still had substantial health equity gaps in newborn, infant and maternal health. To address these equity gaps, the Inter-American Development Bank (IDB) joined forces with a number of partners to launch an innovative initiative to improve access to quality health care for 1.8 million women and children living among the poorest 20 percent of the population.
The Partnership
Salud Mesoamerica Initiative (SMI)
The Partners
The Inter-American Development Bank

The Bill & Melinda Gates Foundation

The Carlos Slim Foundation

The Government of Canada

The Government of Spain

Eight Mesoamerican regions: Guatemala, Belize, Honduras, El Salvador, Nicaragua, Costa Rica, Panama and the state of Chiapas in Mexico
The Idea and the Action
The Salud Mesoamerica Initiative is a public-private initiative managed by the Inter-American Development Bank and financed by the Bill & Melinda Gates Foundation, the Carlos Slim Foundation, the Governments of Canada and Spain and eight countries in Mesoamerica. Its objective is to support efforts to reduce health equity gaps, especially for 1.8 million women and children living among the poorest 20 percent of the population in each area.
SMI implements a results-based financing model based on the following:
A focus on the poorest 20 percent of the population

The establishment of population outcome level targets of quality, coverage and effective coverage

Co-financing between countries and donors of approximately 50/50 on average as a shared cost1
Independent verification of results2  and disbursement of an incentive if targets are met
SMI achieves its results by focusing on collective impact, commitment, measurable impact and innovation. It kicked off efforts by convening Mesoamerican health ministries to forge collaborations, ensure country buy-in and mobilize support. There is a technical secretariat, managed by the IDB, to support operation design, implementation and evaluation across countries. With support from an external evaluator, SMI conducted baseline studies to assess the status of measurable coverage, quality and effective coverage indicators to be achieved at the national level, as well as three different and independent verifications of targets every three years to measure impact.
SMI is innovative by design thanks to its implementation of a results-based financing model (RBF). As such, 50 percent of financing comes from donors, while the other 50 percent comes from the countries themselves as co-financiers and executors. Nations that achieve eight of the 10 previously negotiated performance indicators then receive a performance incentive equal to 50 percent of their contribution; the incentive is in cash and of discretionary use in the health sector at the national level (not provider level). To date, the $132 million provided by donors have leveraged $44 million in domestic financing from beneficiary countries.
The Impact
After nine years of SMI execution, the countries have made significant progress in reducing gaps in coverage and quality for the poorest populations and in the national average. The initiative has enhanced the timeliness and quality of prenatal care, increased the coverage of institutional delivery, and improved the quality of care for women and newborns facing obstetric and neonatal complications.
The management of obstetric/neonatal complications in the poorest 20 percent of each country's population improved at least 20 percentage points from 2013 to 2017 compared to areas without SMI intervention.

In Nicaragua, quality of routine neonatal care in SMI areas improved by more than 35 percentage points from 2013 to 2017.

In SMI areas in Belize, the routine application of oxytocin, a basic intervention to prevent bleeding after childbirth, increased from 60 percent to 99 percent between 2013 and 2017.

SMI helped Honduras' poorest population close the gap in coverage of institutional childbirths compared with the national average. This indicator increased from 76 percent to 90 percent in SMI-beneficiary areas and 12 percentage points of this increase was attributable to the impact of SMI.

SMI also reduced health inequity gaps for indigenous populations. In SMI-beneficiary areas in Chiapas, Mexico, prenatal care coverage for indigenous women increased by 10 percentage points and institutional births by 5 percentage points between 2012 and 2018.

Reduction of 11.4 percent in adolescent fertility in Costa Rica, where an inter sectorial approach has been implemented with the alliance of the Ministry of Health, Ministry of Education, Social Protection entities and the Social Security Institute.

In El Salvador, the impact evaluation of the SMI's results-based financing model showed that RBF doubled the number of preventive checkups compared with financing from traditional loans (42 percent vs. 19.8 percent).  Evidence also showed that preventive checkups resulted in a drop in hospitalizations for ambulatory-care-sensitive conditions (9 percent decrease for general population and 28 percent for women of childbearing age). 3
The Faculty Insight
Maternal and infant mortality continue to plague countries with deeply embedded pockets of poverty. New solutions and new partnerships are key to achieving results. SMI brings together donor and host governments, private sector foundations and international financing, as well as uses a "pay for performance" system. It has driven results inside Central American countries where mothers and babies continue to die needlessly. It has proven improvements on measurements like access to skilled birth attendants, adolescent pregnancy rates and use of contraceptives, all key interventions that lower maternal and neonatal mortality. It is a force multiplier that puts power in the hands of governments to save their own citizens.
In my experience in working in over 110 countries around the world, tackling big systemic issues like equitable health care in the developing world, such as Central America, Asia and Africa, depended upon the engagement of national and local governments. Putting those actors in the lead and supporting staff with funding and expertise produced durable solutions and led to real change. By making sure that solutions were developed in the local context and augmented with global support and expertise, the lives of millions of women and children have been saved.
The Darden School of Business' Institute for Business in Society partners with Concordia and the U.S. Department of State Secretary's Office of Global Partnerships to present the annual P3 Impact Award, which recognizes leading public-private partnerships that improve communities around the world. This year's award will be presented at the Concordia Annual Summit the week of 20 September 2021. The five finalists will be highlighted on Darden Ideas to Action on Fridays leading up to the event.
This article was developed with the support of Darden's Institute for Business in Society, at which Maggie Morse is director of programs. Carolyn Miles (MBA '88) is a special adviser and executive fellow at Darden and previously served as CEO of Save the Children.
More from
Business, Ethics & Society