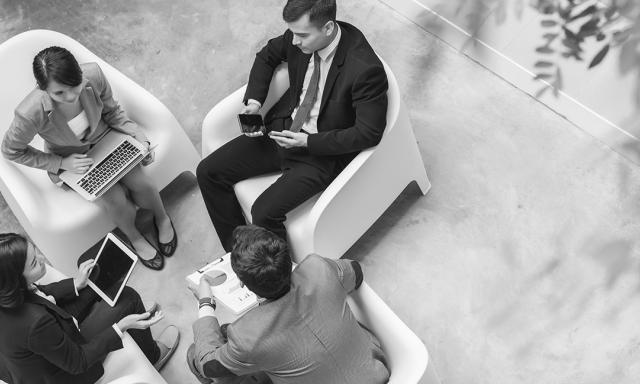 Corporate Innovation: How to Fund and Execute the Next Big Thing
This is the sequel to last month's piece on corporate innovation: "Corporate Innovation: How to Find the Next Big Thing," which explores how corporations can systematically identify innovative new ideas to drive organic growth. Here we'll walk through funding and executing your innovation ideas.
Funding the Next Big Thing
How do you make sure the next big thing gets enough resources vs. zombie projects that lumber on without delivering?
The Hard Thing: The hard thing is the arithmetic: Figures vary, but something like a one in 10 success rate for new products is considered relatively good.[i] While venture capitalists and serial entrepreneurs have proven you can still make fabulous amounts of money on those numbers, working those odds challenges the established corporation.
I'm sure you've submitted your share of plans that have been vetted and re-vetted and agreed on and re-agreed on down to the second decimal place. I know I have when I worked in that environment. When you have a healthy existing business, it's natural to ascribe a lot of importance to being "not wrong."
Instead, the startup or intrapreneurial investment produces optimal returns when it's specifically wrong or specifically right in the shortest amount of time with the smallest amount of resources.
For the corporation, this means investing in experiments to test the "value hypothesis" we discussed previously — the idea that a new idea has to be better enough at solving a problem scenario that the customer would choose it over their current alternatives. What's hard about this is organizing a set of decision-makers that can make quarterly decisions on a) which new experiments to invest in, and b) which completed experiments to kill vs. revise vs. scale. The killing part is hard but important, given the odds that a disruptive new innovation actually succeeds.
It's important that the corporation create and get buy-in on a process it can use to charter and then govern these experiments, since building up an effective practice of testing new ideas is essential. 
Personally, I use the Corporate Innovation Canvas. It offers a one-page focal point for where and why the corporation wants to invest and (most importantly) a set of Investment Charters and Innovation Metrics to use in assessing those investments.
Putting together the right governing body to drive corporate innovation and organic growth is hard but worthwhile. However, while it's a great way to scale up innovation within the corporation, I wouldn't say it's a prerequisite to running good innovation experiments.
Getting started with a few innovation experiments is a good way to score quick, early wins and build momentum. The good news is that getting started with individual experiments is relatively easy, and getting started before you have a full governing infrastructure in place is consistent with the show vs. tell culture of experimentation that makes all this work.
The Easy Thing: Once you're running experiments around customer value, the easy thing is deciding which products/projects merit more substantial investment based on the results of these experiments. Beyond increasing your return on investment, this will cultivate a culture of experimentation, fostering further innovation.
This idea is backed up by a super successful framework: science. When we're exploring the unknown, we start with an idea, structure it into a hypothesis, run an experiment to test it, and then, borrowing from Lean Startup, we decide whether to pivot or persevere.
With a disciplined process, you can be specifically wrong or right with a new concept in around 90 days with a team of five to seven appropriately sourced contributors. Suppose your average salary is $100,000 /year and direct costs like benefits and taxation add 35 percent to that. For a 90 day experiment with seven contributors, you're investing a little under $250,000. If you assume one in 10 new products are successful, that's an expected investment of around $2.5 million for a validated concept. Relative to alternatives like acquisitions for the job of growth, this approach is relatively inexpensive and has the additional benefits of helping you learn about your customer and train your teams in the practice of innovation and driving organic growth.
Forming Innovation Teams to Execute
How do you build teams that can do the work of innovation?
The Hard Thing: The hard thing is pulling together the right kind of teams for these innovation projects. These teams need to be autonomous, interdisciplinary and dedicated in order to aid the corporation's innovation program. The functional organizations that may work well for scaling the corporation's well-understood businesses will keep innovation at a standstill. While you can hire innovation teams from scratch, in my direct and indirect experience, your handoffs to scale new ideas as well as your ability to play to the strengths of the corporation are greatly improved by drawing talent internally.
As an executive, you're under pressure to increase earnings every quarter, and I've never met a department that welcomed its budget being cut. The right approach varies a lot with the situation, but my best general advice is to start small. You can get great initial results with one or several teams.
The Easy Thing: The easy part is getting these teams started on meaningful work. There are well-developed processes and templates for running innovation experiments, and getting started with them is relatively cheap and easy. Most innovation programs pull from the bodies of work around design thinking, Lean Startup, and agile. I use the Venture Design process to organize and relate these, but there is a lot of good work out there, and a lot of corporations are starting to use these tools effectively.
In particular, Design Sprints are a great way to organize the work of innovation teams. They describe one-week cycles in which the objectives and outputs are very clear cut. For the manager who's worried these teams may stray into material that's not relevant for organic growth, these sprints are a great way to cultivate a shared understanding of where the team is focused and why.
I hope you've found some things you can use here. I love hearing from other practitioners — please get in touch anytime at [email protected].
---
[i] Erin Griffith, "Why Startups Fail, According to Their Founders," Fortune, 25 September 2014, http://fortune.com/2014/09/25/why-startups-fail-according-to-their-founders/.
More from
Entrepreneurship & Innovation