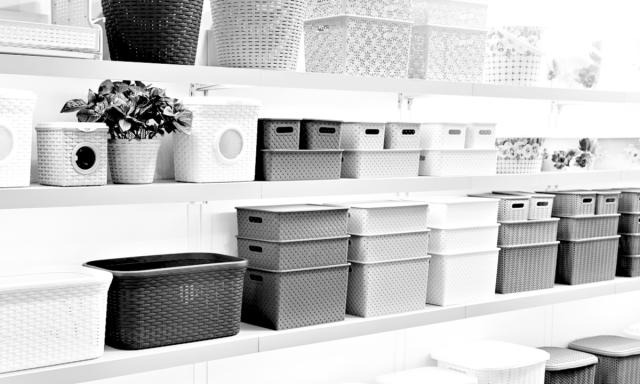 The Stakeholder Podcast: The Container Store and Investing in Relationships
Professor Ed Freeman's The Stakeholder Podcast, launched during the pandemic, has quickly garnered a loyal following. Featuring intimate conversations with some of the world's best practitioners of stakeholder thinking, the podcast challenges leaders to think differently about capitalism and business as engines for more inclusive growth, innovation and social good. 
In a recent episode, Kip Tindell, founder and former CEO of The Container Store, talks to Professor Freeman about how he started "a business where everyone thrives." "Even the bankers liked us!" he says. "We wanted to create a business where we could be like Jimmy Stewart [as] George Bailey in It's a Wonderful Life. Seriously! That's how we started out."
Tindell describes the simplest form of the stakeholder model — beginning with a set of values, organizing and empowering employees, getting them to agree to the purpose of the business, learning from that process how to treat vendors and forging long-run relationships with stakeholder groups, "Because by that point, they want to work for you — they don't want to do business with anyone else … because of what they are achieving by working with you."
Professor Freeman notes that, "The Container Store is built on love. Outside [Darden] no one talks about the fact that you build a business with people at the center. And that's love." The key to The Container Store's success was investing in relationships. Vendors, with no contract but "a handshake and a hug," produced "literally, the best shoebox on the planet," and then continued to innovate, because they knew the company would take care of their interests over the long run.
Employee relationships were also key, says Tindell: "We would only hire a person if they were great. … A full-time salesperson was making a tremendous amount of money for a retail salesperson. When you walked into the store, you talked to someone who liked being at work and … who had been there for seven years, and who actually knew something about organizing things, and who could actually help you!"
Freeman and Tindell talk about why they are so optimistic about the post-pandemic era, how to make your employees true partners, and their ideas on how to fix the capital markets so that even public companies can protect the interests of their stakeholders.
Kip Tindell's stakeholder success story is featured in Darden's recently released, full-length documentary film, Fishing with Dynamite, which you can watch on your favorite streaming service here.
More from
Business, Ethics & Society