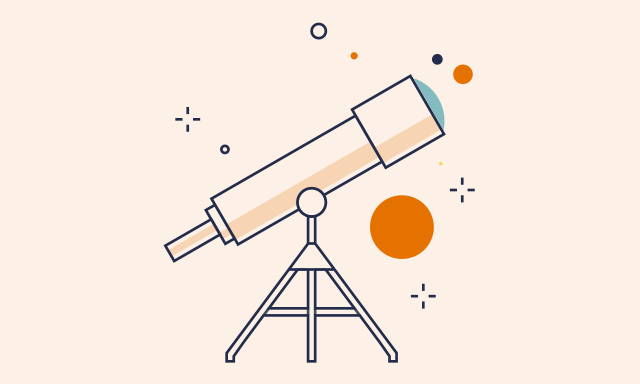 Business Leaders Look to the Past to Inform the Future
In April 2018, District of Columbia Mayor Muriel Bowser announced that all Washington, D.C., police officers would be required to take a course on critical race theory, including a visit to the National Museum of African American History and Culture. Officers walk down museum halls and past exhibits that tell the story of race in the United States, including the role policing has played in that story. The expectation is that providing officers with a greater understanding of race's role in the history of the country will in turn improve interactions between officers and District residents. This course is in addition to a required program at the United States Holocaust Memorial Museum that has been part of D.C. police training for several years.
Darden Responsibility
The National Museum of African American History and Culture brings stark attention to how far we have come as a country in moving away from slavery and into freedom, but at the same time, how far we still have to go. The need for continued efforts to fight racism and bigotry was highlighted in Charlottesville on 11 and 12 August 2017, when white nationalists gathered on University of Virginia Grounds. The Darden community was rocked by the scene of torches marching through our home and the voices of strangers shouting "You will not replace us." The media rushed to cover the story as the whole world watched to see what was taking place. Now, almost one year later, the TV trucks and reporters have gone home, but the spotlight remains. The world continues to watch how we will respond.
Here at the Darden School of Business, our mission is to develop and inspire responsible leaders. In the aftermath of August events, we feel the weight of the responsibility to lead like never before. How can these events, which culminated in a tragic death, energize our efforts to shape responsible leaders?
Reflection and Conversation
Recognizing the need for continued reflection on the past and conversation for the future, Professor Yael Grushka-Cockayne organized a group of Darden faculty, staff and alumni from multiple generations to visit the National Museum of African American History and Culture and the United States Holocaust Memorial Museum. The intention was to create space for members of the community to think about the country's history and about how we at Darden can do a better job developing responsible business leaders who will be making decisions that shape the future.
One thing that was clear to the group was that while the times, players and context change, variations of abuse and disrespect persist throughout history. And another important thing was clear: the power of business as a force for good or ill.
While touring the museums, one can identify the key role that businesses and business leaders played in the institutionalization of slavery in the U.S. as well as in empowering the Nazi government in Germany of the 1930s. But history also highlights cases in which business leaders stood up to racial discrimination and violence by utilizing the power of their businesses. Famously, Oskar Schindler convinced Nazi officials to let more than 1,000 Jewish men and women live at his plant, Emalia, rather than the nearby Plaszow concentration camp. When he moved the plant to Brunniltz, he arranged to take laborers who would otherwise have been subject to the brutality of the camp and, ultimately, deportation to other concentration and extermination camps.
History also shows that leveraging the power of business to effect change is not solely the purview of business leaders: After Rosa Parks' arrest in 1955, activists like Jo Ann Robinson jumped into action to organize the bus boycott in Montgomery, Alabama, costing the bus company thousands of dollars in revenue and garnering national attention. The boycott continued for over a year — until the U.S. Supreme Court declared segregated bus seating unconstitutional.
Responsibility and Influence
Business plays a key role in helping shape the society in which it exists, both as a tool for good — saving lives and drawing attention to a cause, as in the above examples — but also as the impetus for change. As the public increasingly expects corporations to embrace social responsibility and holds them accountable for their practices, some contemporary business leaders use the influence of their businesses in very direct ways.
On a June El Al Israel Airlines flight from New York to Tel Aviv, ultra-Orthodox men refused to sit next to female passengers; after an hour's delay, the women agreed to change seats. Though it was not the first time this problem has arisen on an airline, the matter caught the attention and action of Barak Eilam, CEO of Nice, a multibillion-dollar software firm. When Eilam announced that Nice employees would no longer fly El Al until it changed its discriminatory practices — a decision that would cost the airline millions of dollars — El Al responded with its own announcement that in the future, passengers refusing to sit next to other passengers would be immediately removed from flights.
Unique Position and Opportunity
The trip to the U.S. capital inspired the Darden group to consider the impact our decisions make and our responsibility to maintain an ethical, democratic environment. The museums tell stories of atrocities, but also provide examples of empathy, creativity, courage, sacrifice and leadership. The stories inspire and provide insight as to what we must do to be ethical and effective leaders.
The event was well-summarized by the words of participant John Sanders (MBA '83):
This gathering required some heavy lifting and thought from those who attended and, as a consequence, was indelible and enriching. It was not really a trip, it was an exercise. And it has left me looking for ways large and small that I might be able to make a more positive impact through the work that I do.
Businesses and business leaders are in a unique position to eliminate injustice and enhance the employee, customer and community experience. It is important for business leaders and students, and those who train them, to utilize institutions like the United Sates Holocaust Memorial Museum and the Museum of African American History and Culture as opportunities to reflect on how our action or inaction affects others — and what that compels us to do to pursue excellence as leaders.
The above was prepared by Darden Professor Yael Grushka-Cockayne, Darden Senior Associate Director Katherine Alford and William Wardle (MBA '99).
More from
Business, Ethics & Society