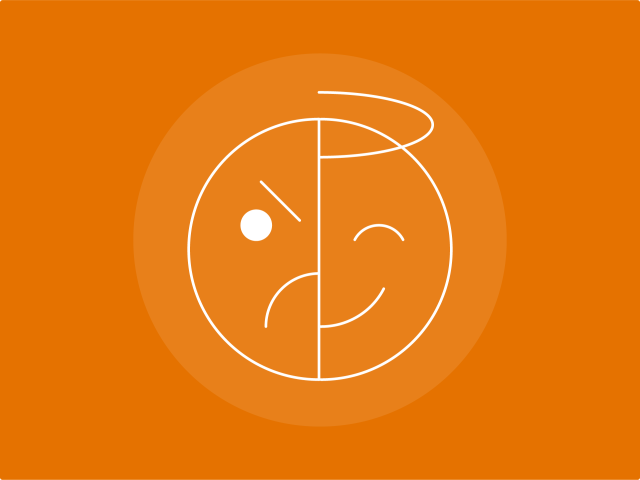 Innocent Until Proven Angry: Misperceptions of Righteous Indignation
"The lady doth protest too much, methinks."
Now, 400 years after Shakespeare penned the line in Hamlet, Darden Professor Gabrielle Adams is delving into the science behind why we're so skeptical when someone loudly protests their innocence. Her latest research shows that people do indeed perceive angry protests as indicative of an accused person's guilt.
She further unveils a "worrisome paradox": Anger is actually more likely to indicate an accused's innocence, not guilt.
"False accusations of wrongdoing are common and can have grave consequences," Adams and co-authors Katherine DeCelles, Holly Howe and Leslie John write in "Anger Damns the Innocent," published in Psychological Science. "We found that people … use suspects' angry responses to accusations as cues of guilt. However, we found that such anger is an invalid cue of guilt and is instead a valid cue of innocence."
Adams says that given how common false accusations can be — and how terrible the consequences can be, "We wondered about the cues that lead people to erroneously believe an accused person is guilty."
Keeping Calm vs. Carrying On
Often, we have great difficulty discerning who is telling the truth and who is not.
Yet accurate judgements of guilt or innocence are important in courtrooms and in organizations. At work, accusations might involve theft or misuse of company property, safety or ethical violations, or questionable treatment of fellow employees, for example.
Across six studies, the research team investigated how perceptions of guilt played out in formal and informal settings and with real and hypothetical suspects. They also gathered responses from laypeople and from professionals working in careers in which detecting wrongdoing was part of the job, such as fraud investigators and auditors.
Across a variety of experiments, they found that people judged a person who reacted angrily to an accusation — versus staying calm— as more likely to be guilty
Faking Moral Indignation or Fighting Back?
Why does someone's anger make us think they've done something wrong? Adams and co-authors write that people who react angrily to an accusation cause those around them to perceive them as uncooperative or as potentially "faking moral indignation."
Yet the researchers found this is not the case — people feel angrier when they are falsely accused. They feel the injustice of misplaced blame and are more likely to fight back.
The research team found support for this phenomenon across experiments in which people recalled how they felt after past false accusations or reacted "live" to a false accusation within the experiment. In both cases, "people reported feeling and displaying more anger when they were falsely than rightfully accused," Adams et al. write.
That is not to say that the guilty do not express anger; when rightfully accused, "It is possible that guilty suspects also experience anger because they have been caught or feel mistreated," the researchers note, but "we argue that anger is likely to be stronger among the innocent, whose experience is a greater injustice."
Option 3: Keeping Mum
The team uncovered other interesting patterns through the course of the research. While those who responded to an accusation calmly were most likely to be judged innocent than those who gave angry outbursts, one study showed that remaining silent was actually seen as more indicative of guilt than either of the other two responses.
Adams notes that they don't have data on why silence was perceived as "guiltier" than anger. "When someone remains silent, it leaves room for the accuser to impute motives and intentions," she says. "Silence is not often seen as a valid defense."
Compensating for Mental Shortcuts
Humans tend to follow the wrong cues when trying to discern who is telling the truth and who is not — even the professionals. On the organizational level, a consequence could be that a false accusation damages trust. At the worst, it could damage reputations and lead to lawsuits.
"It's really important for managers to be careful about accusing people in the first place," Adams says. "Sometimes managers have to confront clearly illegal behavior, but there is a whole other class of interpersonal transgressions in which guilt might not be so clear."
Those in positions of power are best advised to rely on evidence, not just personal judgment based on how the accused responds.
Gabrielle Adams co-authored "Anger Damns the Innocent," which appeared in Psychological Science, with Katherine A. DeCelles of the University of Toronto Rotman School of Management, Holly S. Howe of the Duke University Fuqua School of Business, and Leslie K. John of Harvard Business School.
More from
Leadership & Management