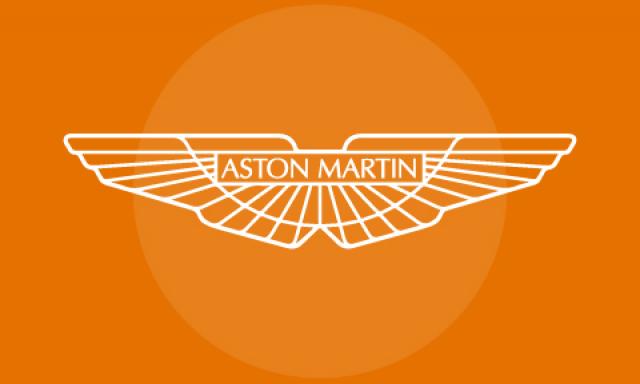 Roaring Into the Next Century: Lessons in Strategic Leadership From Aston Martin
How do changing economic circumstances affect the type of leadership needed at each stage of a brand's life? How can you keep a legacy luxury brand vital as it enters its second century? 
As Professor Jay Bourgeois teaches in Darden's MBA program, in leadership there are few one-size-fits-all solutions. What works well in one context won't always in another. Case in point: the successes of two of Aston Martin's most recent CEOs, Ulrich Bez and Andy Palmer.
2000–07: From Rescue to Turbocharge
When Ulrich Bez became CEO in 2000, Aston Martin had never been profitable and had relatively few sales. Founded in 1913, it had been owned by hobbyists who ran it for the love of racing cars, not for the sake of business. Up until 2000, the company had sold only 15,000 cars. Ford, which acquired 75 percent of the brand in 1987, hired Dr. Bez, a former race driver and PhD engineer at BMW and Porsche.
However, the company's employees were skeptical of a new leader, as previous CEOs had only lasted a matter of months. Additionally, the production facility felt dirty and antiquated; Bez found a half-eaten sandwich under a new car's passenger seat. 
Despite challenges, Bez was able to build a new state-of-the-art facility and achieved profitability for the first time. 
How did Bez rev up the company? 
Boldness: Bez embraced a strong vision for changing the direction of the company, as well as the wherewithal to implement it.
Ability to scale, drive efficiencies, and improve facilities and processes: Bez immediately brought forward plans for a new headquarters and production facility, which were built from 2001 to 2003.
Inculcation of pride in the brand: Bez stressed craftsmanship and precision in building each car. Despite initial resistance, he made sure that workers ate only in the company canteen. He implemented other quality control measures, such as directing workers to wear white shirts, which they owned and were responsible for cleaning.
In March 2007, Ford sold the company to two private equity firms.
2008–14: Surviving the Global Economic Crisis
In 2008, global markets tumbled and the economy became unpredictable. As a result, funding from the new shareholders for new projects was limited, and Aston Martin had to cut a significant number of jobs. Bez managed to keep the company afloat during this period.
How did Bez keep the company from stalling out? 
Unwavering high standards: Bez demanding uncompromised quality in production, keeping the brand's integrity intact.
Grit: Bez had to be willing to make tough calls in the name of fiscal responsibility. 
Strong judgment on the viability of new projects: In 2009, Bez considered introducing the Lagonda SUV, which would have been the industry's first luxury crossover SUV. Ultimately, however, he and his investors realized the timing was not right and put the project on hold. (Andy Palmer has debuted a new crossover concept, the DBX, which is scheduled to be unveiled by the end of 2019.)
2014–18: Second Century Plan
After Bez stepped down, Dr. Andy Palmer left Nissan in Japan to become Aston Martin's next CEO. Aston Martin continued its momentum, and under Palmer's direction, the company has seen its most successful years yet. In March 2018, Brand Finance, a business valuation and strategy consultancy, named Aston Martin the world's fastest growing automotive brand — its brand value grew 268 percent from the previous year. By then, Aston Martin had already proven its superlative operating performance, doubling its EBITDA — earnings before interest, tax, depreciation and amortization. 
How did Palmer accelerate the company's success? 
Investment in stakeholders: Palmer forged strong relationships with clients and investors from the beginning, and one of his first actions as CEO was to visit dealerships around the world and talk to Aston Martin customers.
Cultivation of a strong team culture: Palmer consistently shares credit and makes efforts to inspire employees to achieve beyond what they thought possible.
Clear communication: Palmer focuses on transparent, data-driven goals with clear divisions of responsibility and metrics for success.
What Remains Consistent in Successful Leadership at Aston Martin?
Strong vision, implemented decisively
Focus on profitability as a key metric
Championing the strength of the brand with a focus on quality and artistic beauty
More from
Leadership & Management