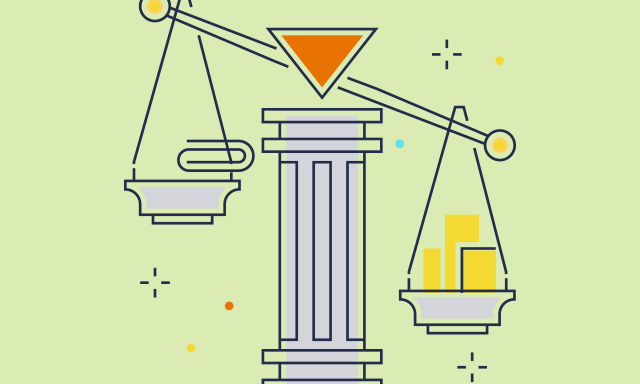 Economic Inequality, Part 3: What Can Business Do About It?
While clearly there is a place for government and nonprofit organizations to address the many issues surrounding income inequality (see Parts 1 and 2 of this series), one hears less about what can be done through the private sector. Yet business and its managers need to play an important role. 
Here are some of the ideas discussed in Darden's "Economic Inequality and Social Mobility" course taught by Professors Jim Freeland and Ed Freeman, as well as specific examples of what various businesses are doing. An overriding philosophy is to adopt a new story for business — one that adopts and emphasizes a model of creating stakeholder value. Focus not just on the owners but also the employees, the customers, the suppliers, and the community. 
Worker-retraining efforts: Louisiana-based Lamar Advertising, which builds billboards and sells advertising for them, is converting much of its business to digital displays. It has created a training program to teach workers how to repair digital screens, and 425 workers have completed this program and are now earning higher wages. 
Partnerships with educational institutions: IBM has designed Pathways in Technology (P-Tech) schools, partnering with close to 100 public high schools and community colleges to create a six-year program that serves large numbers of low-income students. The skills learned are reinforced through mentorships and internships with IBM and many other companies. Graduation rates are four times the average, and those getting jobs receive two times the median salary.
Profit sharing and employee ownership: Southwest Airlines has a system of rewards for executives and union and nonunion workers. In one such example detailed in The Citizen's Share: Putting Ownership Back Into Democracy, Mike Mitchel started with Southwest collecting boarding passes and guiding passengers into planes. He says he is now a multimillionaire because he received cash profit sharing every year on top of his salary.
Paid family leave: Netflix provides up to 52 weeks of paid maternity leave.
Family-care benefits: EY, formerly Ernst & Young, provides new parent coaching and mentor opportunities. Quicken Loans fully covers all infertility procedures, as well as autism treatments for all dependents under the age of 18, with no dollar limit. Facebook provides up to 20 days of paid leave to grieve the loss of immediate family members and 10 days for extended family. It also provides up to six weeks of paid leave to care for seriously ill relatives and three days to care for family members dealing with short-term illness such as the flu. 
Child care support, including on-site care: Goldman Sachs provides workers at its New York and Jersey City locations 40 days of free on-site child care. Most of its locations provide backup childcare facilities.
Tuition assistance: UPS has an "Earn & Learn" program that allows part-time and full-time employees to earn up $5,250 per calendar year in tuition assistance.
Better pay and training: The Container Store has adopted a "1 Great Person = 3 Good People" philosophy that pays 50 to 100 percent higher wages than the retail average.
Time and support to develop entrepreneurial capabilities: Google is well known for providing employees up to 20 percent of working time to pursue what they think will benefit Google.
It is evident that there is no "magic bullet" or single solution to the problems and challenges created by increasing economic inequality. We need to try lots of things that will provide new marketable skills and mindsets for learning, figure out how to keep what works, spread the news and stop doing those things that don't work. We need experiments that use evidence-based results to understand what is scalable. Opportunity Insights, formerly The Equality of Opportunity Project, has the mission to "develop scalable policy solutions that will empower families throughout the United States to rise out of poverty and achieve better life outcomes." Directed by academics from Stanford University, Brown University and Harvard University, it's an excellent example of the kind of research hub that can make a difference. The locus of action must be local, even though we will need organizations with a more national and global focus to spread the good ideas. 
 
More from
Business, Ethics & Society